Reading Time:
6
minutes
Rich Dad Poor Dad: The #1 Personal Finance Book of All-Time
About Rich Dad Poor Dad by Robert Kiyosaki
Rich Dad Poor Dad (1997) is a famous book written by Robert T. Kiyosaki that still ranks as the #1 Personal Finance book of all time. It teaches us the importance of financial literacy, financial independence and building wealth through investing in assets, real estate investing, starting and owning businesses, as well as increasing one's financial intelligence.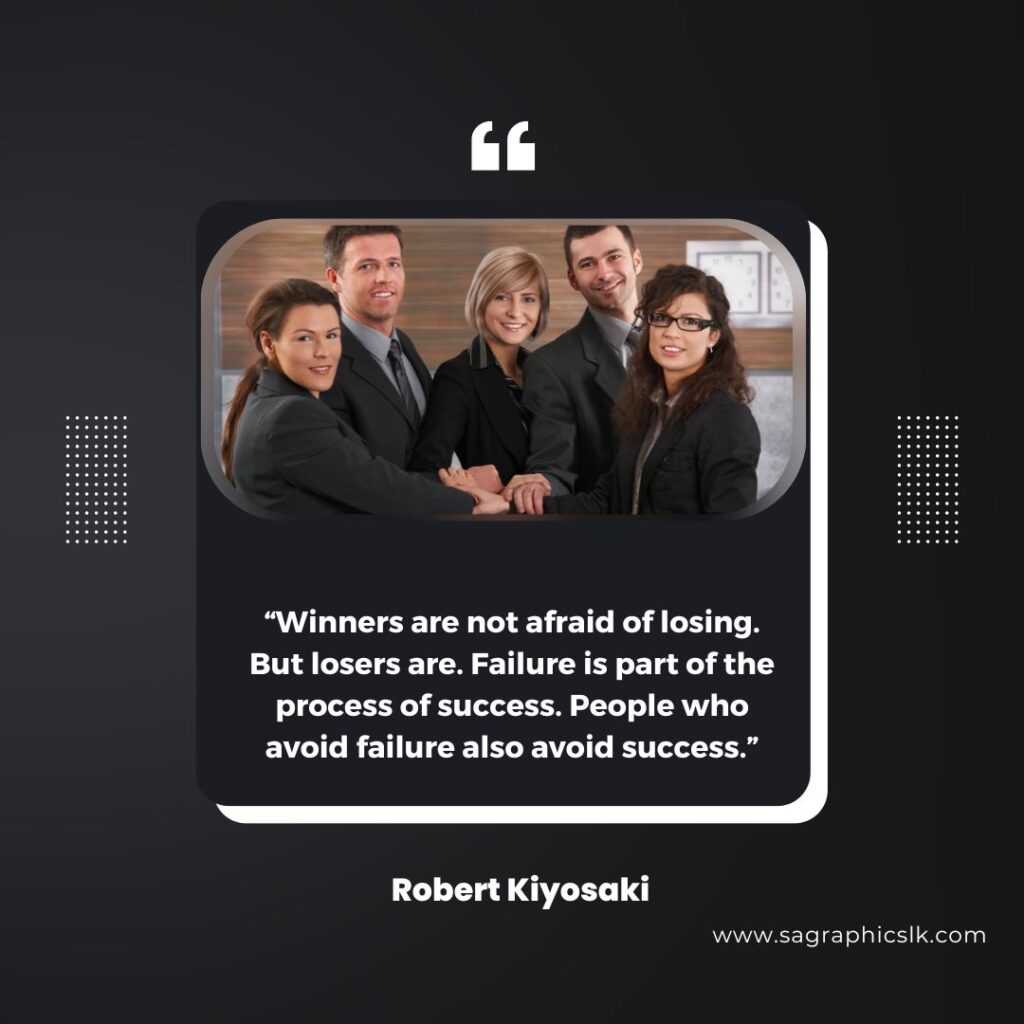 Robert Kiyosaki – Author of Rich Dad Poor Dad Book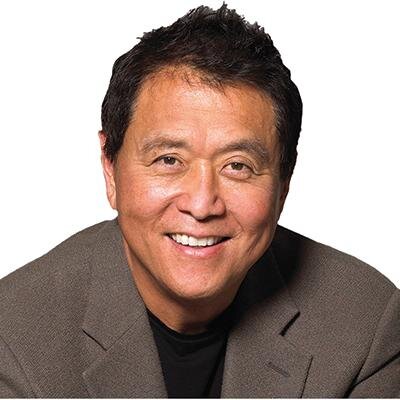 Robert Kiyosaki, born on April 8, 1947, is an American entrepreneur, businessman and author. Robert Kiyosaki is the author of more than 26 books, including the international self-published personal finance Rich Dad Poor Dad series of books which have been translated into 51 languages and sold over 41 million copies worldwide.
Rich Dad Poor Dad by Robert Kiyosaki
Kiyosaki contrasts the financial mindsets and strategies of his two fathers, showcasing their different approaches to money and how they influenced his own thinking. Poor Dad, despite being highly educated and working as a government employee, struggled with financial stability and lived paycheck to paycheck. In contrast, Rich Dad, a self-made entrepreneur and investor, attained significant wealth and financial independence.
The book introduces various key principles that contribute to the divergence in financial outcomes between Poor Dad and Rich Dad. One of the central themes is the importance of financial literacy. Kiyosaki argues that our education system fails to provide practical knowledge about money management and investments, leaving many people ill-prepared for financial success. He emphasizes the need to educate oneself about financial matters and acquire the skills to make sound financial decisions.
"Rich Dad Poor Dad" by Robert Kiyosaki is a best-selling personal finance book that challenges conventional notions about wealth and provides a unique perspective on achieving financial success. The book revolves around Kiyosaki's childhood and the lessons he learned from his two fathers: his own dad, referred to as "Poor Dad," and his best friend's dad, known as "Rich Dad."
Kiyosaki also highlights the value of assets and liabilities. He distinguishes between assets, which generate income and appreciate in value, and liabilities, which drain money from one's pocket. By focusing on acquiring income-generating assets and minimizing liabilities, Kiyosaki argues that individuals can build wealth and achieve financial independence.
Additionally, "Rich Dad Poor Dad" emphasizes the importance of adopting a mindset of entrepreneurship and investing. Kiyosaki encourages readers to think beyond traditional employment and explore avenues for creating their own businesses or investing in real estate, stocks, or other income-producing ventures. He promotes the idea of generating passive income streams that can provide financial stability and opportunities for wealth growth.
The book challenges the notion that a high income guarantees financial security. Kiyosaki argues that it is not the amount of money one earns but how effectively that money is managed and invested that determines financial success. He emphasizes the significance of cultivating financial discipline, making informed financial decisions, and constantly seeking opportunities for growth and learning. Enjoy reading Rich Dad Poor Dad by Robert Kiyosaki.
Free Trial of Audible: Get 30 days of free access to thousands of Audiobooks and Listen to all you want, whenever you want.
Free Kindle Unlimited Trial: Get 30 days of free access to Unlimited Reading and Unlimited Listening on Any Device.
Free Trial of Amazon Prime: Start your free 30-day Trial of Amazon Prime offering same-day, one-day, and two-day delivery on millions of items plus enjoy free reading of hundreds of new books, magazines, and more each month.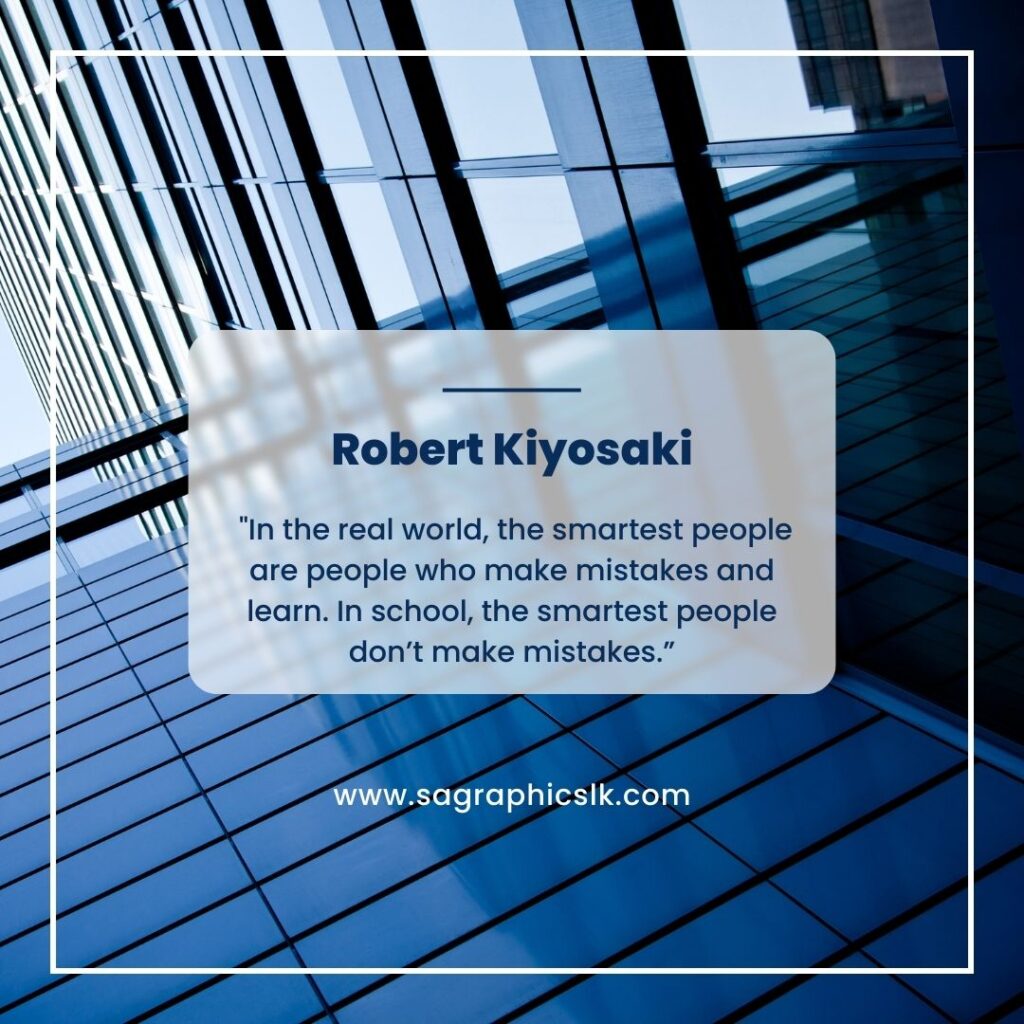 The 20 BEST Inspiring Quotes by Robert Kiyosaki
Robert Kiyosaki always inspires and pushes toward financial success. Sharing with you the best quotes from Rich Dad Poor Dad Book by Robert Kiyosaki.
01. "In the real world, the smartest people are people who make mistakes and learn. In school, the smartest people don't make mistakes."
02. "Winners are not afraid of losing. But losers are. Failure is part of the process of success. People who avoid failure also avoid success."
03. "It's not what you say out of your mouth that determines your life, it's what you whisper to yourself that has the most power!"
04. "It's more important to grow your income than cut your expenses. It's more important to grow your spirit that cut your dreams."
05. "Don't be addicted to money. Work to learn, don't work for money. Work for knowledge."
06. "A mistake is a signal that it is time to learn something new, something you don't know before."
07. "A winning strategy must include losing."
08. "Failure inspires winners. And failure defeats losers. It is the biggest secret of winners. It's the secret that losers do not know. The greatest secret of winners is that failure inspires winning; thus, they're not afraid of losing."
09. "In today's fast-changing world, it's not so much what you know anymore that counts, because often what you know is old. It is how fast you learn. That skill is priceless.
10. "Always start at the end before you begin. Professional investors always have an exit strategy before they invest. Knowing your exit strategy is an important investment fundamental."
11. "Everything the working class has been told to do, the rich do not do. That is my message."
12. "Forget the Camel. If a man can pass through the eye of the needle, he will enter the world of tremendous wealth."
13. "If you want to go somewhere, it is best to find someone who has already been there."
14. "In the real world, the smartest people are people who make mistakes and learn. In school, the smartest people don't make mistakes.
15. The size of your success is measured by the strength of your desire; the size of your dream; and how you handle disappointment along the way.
16. Business is like a wheelbarrow. Nothing happens until you start pushing.
17. "The philosophy of the rich and the poor is this: the rich invest their money and spend what is left. The poor spend their money and invest what is left.".
18. In today's rapidly changing world, the people who are not taking risk are the risk takers.
19. "Losers quit when they fail. Winners fail until they succeed"
20. Skills make you rich, not theories.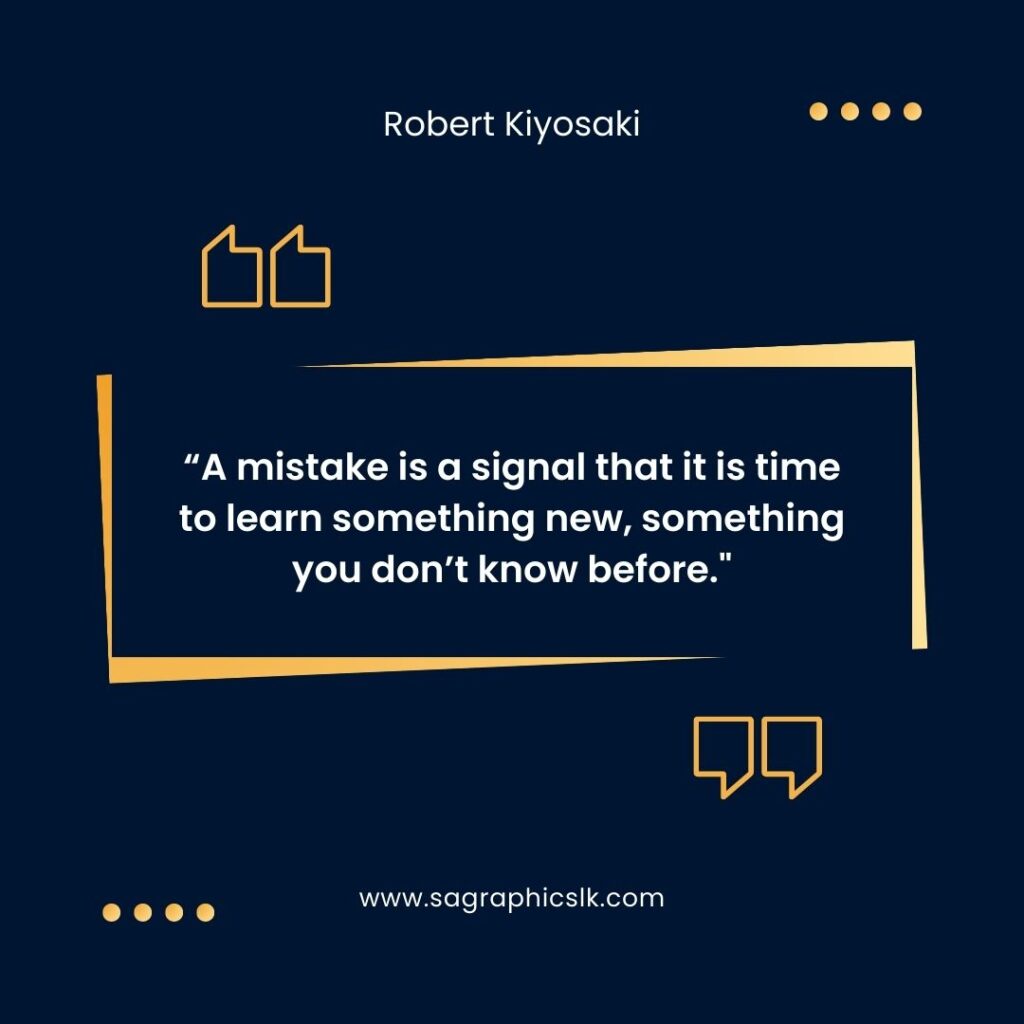 Affiliate Disclosure: As an Amazon Associate I earn from qualifying purchases. This blog post may contain other affiliate links as well by which I earn commissions at no extra cost to you.
DMCA Disclaimer: All Trademarks, Product Names, and Company Names or Logos appearing on this website are the property of their respective owners. Some of the visual content used in this website is copyrighted and credit goes to its respectful owners. ( Educational Purposes ). Most of the content and information on this website is primarily for informational and educational purposes only. We try to link back to original sources whenever possible. If you own the rights to any of the images and do not wish them to appear on sagraphicslk.com, please contact us and they will be promptly removed. We believe in providing proper attribution to the original author, artist, or photographer whenever possible.
Copyright Disclaimer: Copyright Disclaimer under section 107 of the Copyright Act 1976, allowance is made for "fair use" for purposes such as criticism, comment, news reporting, teaching, scholarship, education and research. Fair use is a use permitted by copyright statute that might otherwise be infringing. Non-profit, educational or personal use tips the balance in favor of fair use
Thank You For Visiting Our Site. We hope you like our post, Share your thoughts with us in the comment section below.