Reading Time:
15
minutes
The World's Best Airlines For 2022
The 10 Best Airlines in the World 2022 were rated by millions of travelers around the world. This year's SKYTRAX rankings for Best Airlines are based on more than 13 million customer survey responses, judging 356 airlines on areas like online booking and check-in processes, friendliness of airline staff, seat comfort and the quality of in-flight meals and entertainment options according to SKYTRAX. Here's what they chose. This year's winner was no stranger to the podium of World Airline Awards. The newly crowned Qatar Airways has won the Skytrax top prize a total of seven times since the awards were introduced in 1999.
Skytrax took into account over 14 million customer reviews to come up with its annual ranking of the Best Airlines in the world.
Here are the top 10 best airlines, according to the Skytrax World Airline Awards 2022
Qatar Airways has been voted the World's Best Airline for a record seventh time at the 2022 Skytrax World Airline Awards, winning the prestigious Airline of the Year 2022 title. ( Information Source – SKYTRAX )
Qatar Airlines
Singapore Airlines
Emirates
All Nippon Airways (ANA)
Qantas Airways
Japan Airlines
Turkish Airlines
Air France
Korean Air
Swiss International Air Lines (SWISS)
1 Qatar Airways – Going Places Together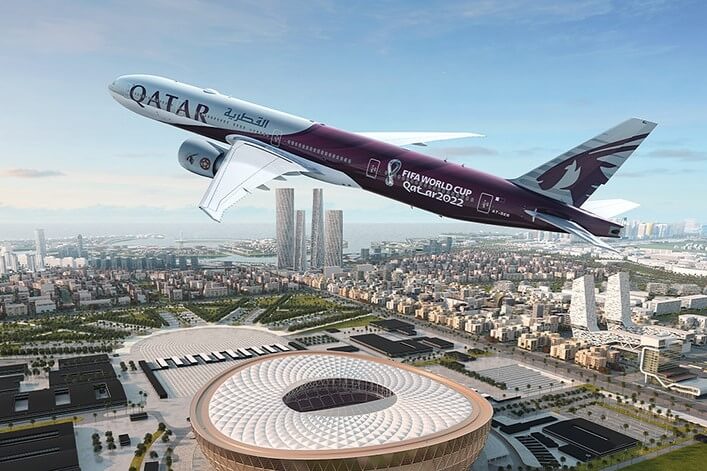 Qatar Airways, The National Carrier Of The State of Qatar. It is one of the world's fastest-growing and highly-rated global airlines, with one of the modern fleets connecting more than 156 key business and leisure destinations in 80 territories worldwide with an unrivaled level of service from the hub, the Five-star airport, Hamad International Airport in Doha, the State of Qatar. Today, Qatar Airways flies with one of the youngest, most sustainable and state-of-the-art fleets in the skies.
Qatar Airways operations began in 1993 and re-launched in 1997. The airline had a ground-breaking development from a small regional carrier into one of the world's leading global airlines in the span of just 20 years. Qatar Airways takes care of everything in the air, especially entertainment. Travelers in all cabins are treated with a personal TV screen and interactive onboard system, so you pick what you want to watch or play.
A Oneworld member since 30 October 2013, Qatar Airways is one of the most frequent recipients of Airline of the Year awards and has maintained a Skytrax five-star ranking since the year of 2004. Since its launch in 1997, Qatar Airways has earned many awards, becoming one of the elite groups of airlines in the world to have earned a 5-star rating by Skytrax. Voted as Airline of the Year by Skytrax in 2011, 2012, 2015, 2017, 2019,2021 and most recently in 2022.
Facts At a Glance – Best Airlines
2 Singapore Airlines – A Great Way To Fly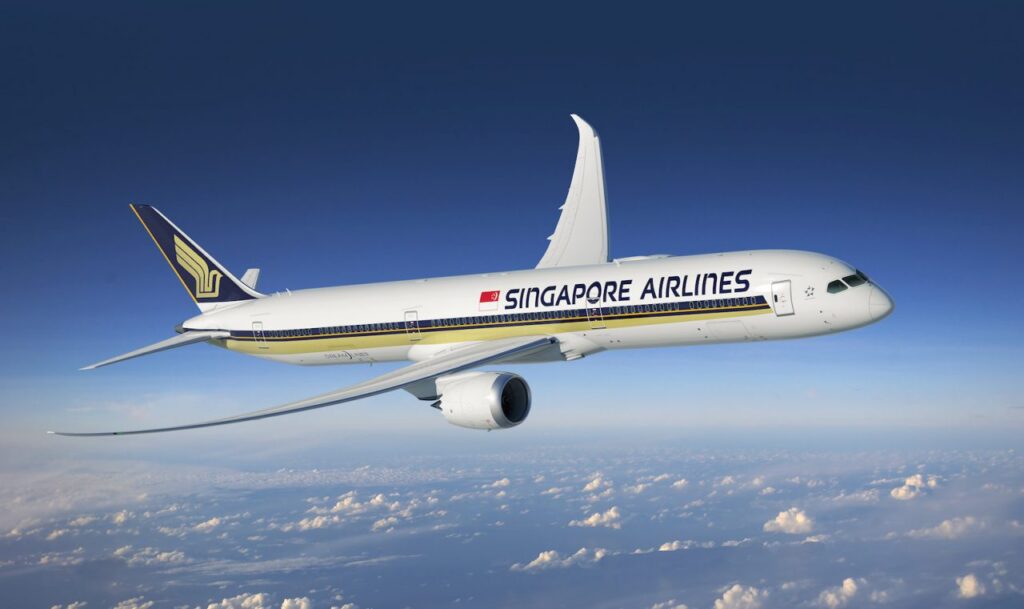 Singapore Airlines is one of the most respected and highly-rated travel brands around the world. Flying one of the modern and youngest aircraft fleets in the world to destinations spanning a network spread over six continents from its hub at Singapore Changi Airport. Wherever your fly with Singapore Airlines you may experience warm & impeccable service and you'll be flying on one of the most comfortable and spacious aircraft in the skies.
First formed on May 1, 1972, Singapore Airlines is the flag carrier airline of Singapore and is best known for its multiple travel accolades and impeccable service standards. The Singapore Girl is an internationally-recognizable icon providing the high standards of care and service that customers have come to expect from Singapore Airlines. Dressed in her signature sarong kebaya, she's the symbol of Asian hospitality recognized the world over.
The airline is also famous for luxurious flight experiences across all cabin classes with state-of-the-art in-flight entertainment systems, which offer a wide choice of movies, music and games making flying an unforgettable personal experience. The international culinary panel, which comprises eight renowned chefs from all around the globe is constantly whipping up new dishes to delight the taste buds of passengers onboard.
Facts At a Glance – Best Airlines
3 Emirates – Fly Better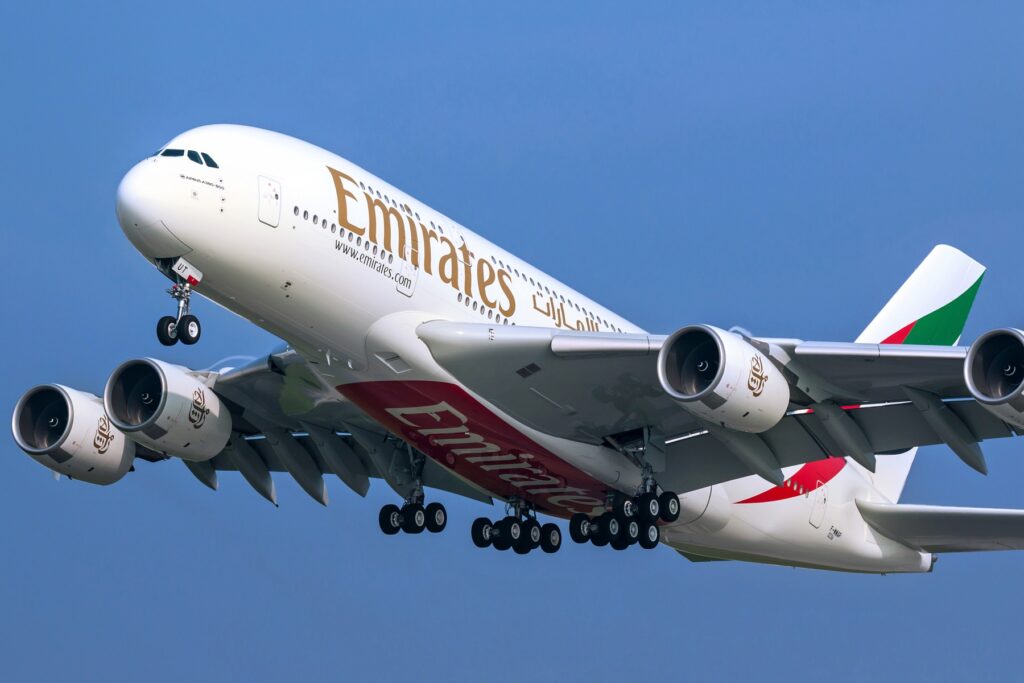 Emirates is the world's largest carrier and is among the fastest-growing Airlines worldwide with an aggressive network flying to over 152 destinations in more than 80 countries around the world from its hub in Dubai. Emirates connects the world through its global hub in Dubai operating one of the most modern, efficient and comfortable fleets in the sky. Emirates' culturally diverse workforce delivers award-winning services to customers across six continents every day.
Established in Oct-1985, Emirates is the national carrier of the emirate of Dubai, United Arab Emirates. From humble beginnings, the airline has grown from operating with just two aircraft in 1985 to now flying the biggest fleets of Airbus A380s and Boeing 777s in the world. The airline operates with a modern fleet of widebody equipment and is the largest operator of the Airbus A380 aircraft type.
Emirates' award-winning in-flight entertainment system offers over 1,500 channels of music, latest-release movies and popular TV shows, all delivered directly to your seat. Every flight is a destination in itself when you Fly with Emirates. Working with some of the world's best chefs and suppliers offer you meals inspired by your destination. Wherever you fly with Emirates, you can taste the flavors of your destination with regional gourmet meals.
Facts At a Glance – Best Airlines
4 ANA All Nippon Airways – Inspiration of JAPAN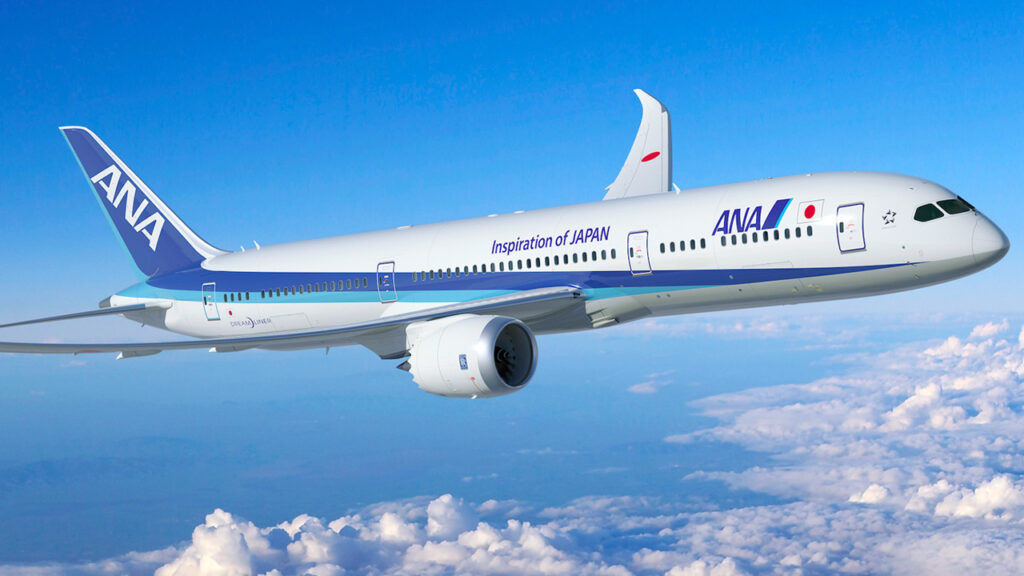 ANA All Nippon Airways is the largest airline in Japan operating 82 international routes and 118 domestic routes. Following the "Inspiration of Japan" high quality of service, ANA has been awarded the respected 5-Star rating every year since 2013 from SKYTRAX it is the only Japanese airline to win this prestigious designation seven years in a row.
ANA All Nippon Airways offers a unique dual hub model which enables passengers to travel to Tokyo and connect through the two airports in the metropolitan Tokyo, Narita and Haneda, to various destinations throughout Japan, and also offers same-day connections between various North American, Asian and Chinese destinations.
Founded in 1952 with two helicopters and has become the largest airline in Japan, as well as one of the most significant airlines in Asia. ANA has been a proud member of the Star Alliance since 1999. Its Frequent Flyer Program, ANA Mileage Club, has more than 29 million members. ANA was the launch customer and is the biggest operator of the Boeing 787.
Facts At a Glance – Best Airlines
5 Qantas – The Spirit Of Australia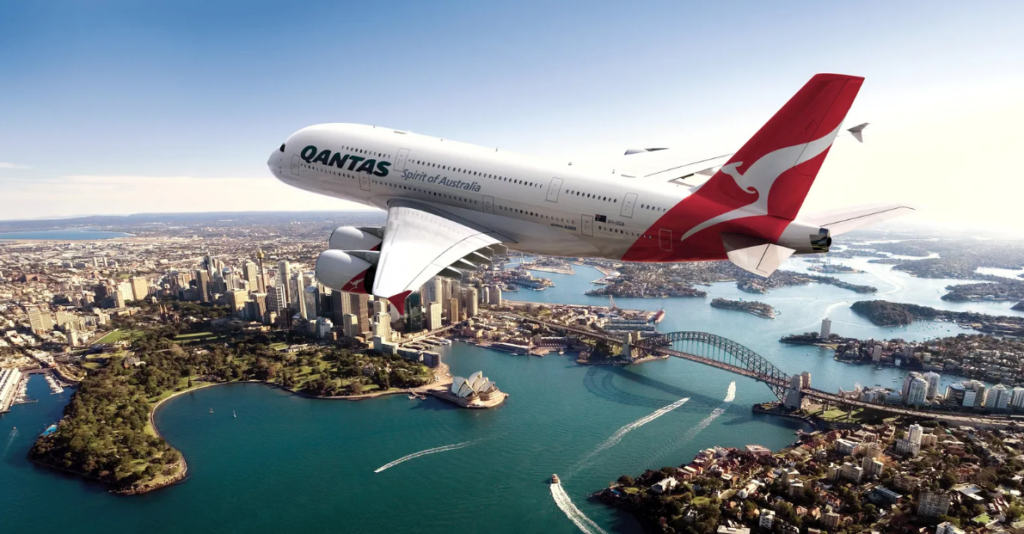 Qantas is one of the world's longest-established and most recognized airlines, as well as a founding member of the Oneworld Alliance. As the only Australian-based airline in any global airline alliance, Qantas offers travelers exciting local and international destinations connecting Asia, the South Pacific, Europe, North and South America and Africa serving more than 80 destinations in 20 countries.
It is the world's third-oldest airline still in operation.Utilizing a large fleet of narrow and wide-body Airbus and Boeing aircraft, from the idyllic shores of Australia's North Queensland to the futuristic cityscape of Dubai, Qantas can fly you in style to some of the world's most luxurious destinations where you can indulge yourself to your heart's content.
Founded in 1920, Qantas is the flag carrier of Australia and a founding member of the Oneworld Alliance. It is the national carrier of Australia with major hubs in Sydney and Melbourne and secondary hubs in Perth and Brisbane.
Facts At a Glance – Best Airlines
6 Japan Airlines – Fly Into Tomorrow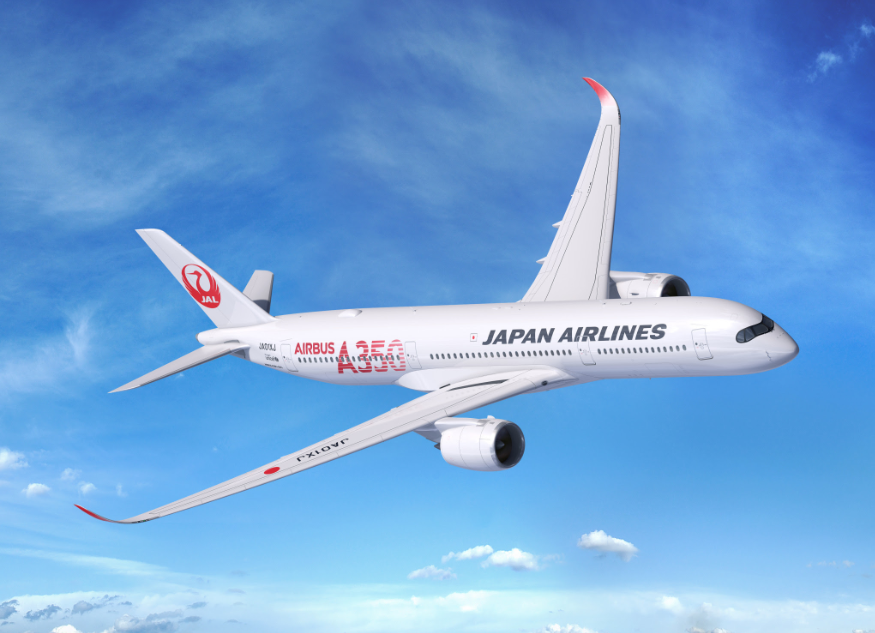 Japan Airlines, Japan's flag carrier became the first international airline in Japan. A member of the Oneworld alliance, Together with its affiliates, it connects almost 430 destinations in some 66 countries throughout Europe, North America, South America, Asia, Africa and Australia. Awarded as one of the most punctual major international carriers and a certified 5-Star Airline by Skytrax. Japan Airlines became one of the largest air carriers in the world.
Established in 1951, it is one of the world's premier carriers and joined the Oneworld Alliance in 2007. With four major hubs in Tokyo, Osaka, Nagoya and Okinawa, it serves some 80 destinations across more than 20 countries. Japan Airlines (JAL) is proud to have been named a SKYTRAX 5-Star airline for 2018 and 2019, including receiving the prestigious award for 'Best Economy Class in the World.
A top airline with a rich history and a reputation for defining the essence of traditional Japanese hospitality, JAL is committed to providing guests with the highest levels of flight safety and supreme quality in every aspect of its service. JAL aspires to provide an elevated travel experience that heightens your senses and aims to become the most preferred airline in the world.
Facts At a Glance – Best Airlines
7 Turkish Airlines – Widen Your World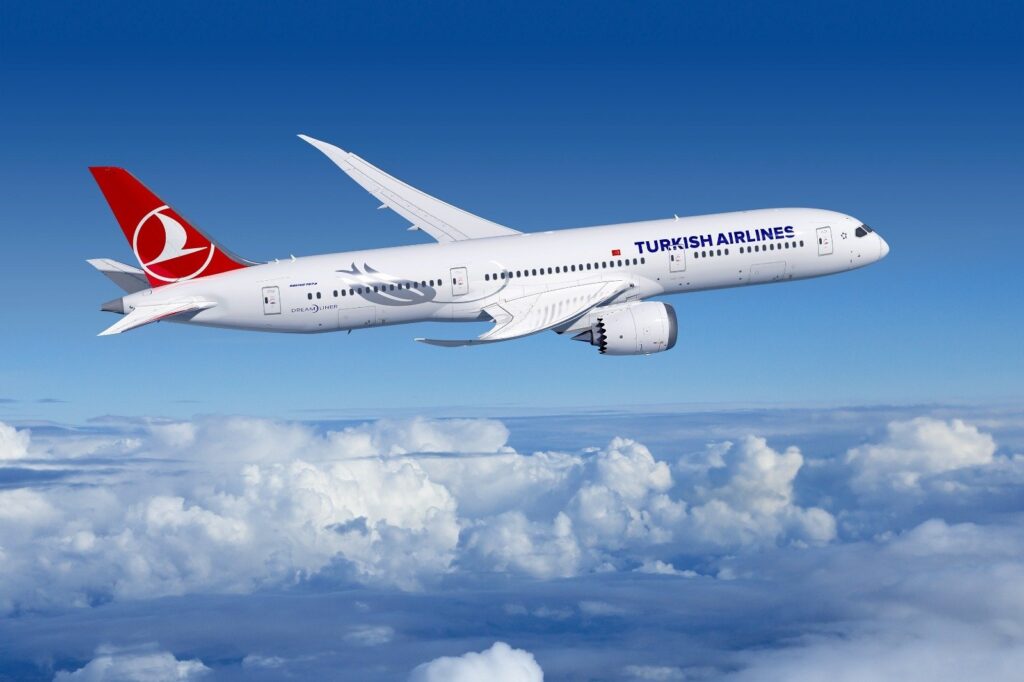 Star Alliance member, Turkish Airlines is a reputed airline company that will take you to more than 300 destinations across the world with a fleet of more than 300 aircraft on safe, hygienic flights certified with Safe Travel Standards. Turkish Airlines proudly carry the Turkish flag across the globe, opening doors to the wider world for its passengers.
Turkish Airlines is the national flag carrier airline of Turkey and the country's largest carrier. Founded on May 20, 1933, with a modest fleet of 5 aircraft and fewer than 30 employees, its journey continues today as the airline flies to more countries than any other airline.
Keeping up to date with the latest technology and maintaining one of the youngest and most modern fleets in the sky, Turkish Airlines fly to more countries than any other airline. Thanks to high-tech, fuel-efficient and environmentally conscious aircraft purchases that provide a high level of comfort to all travelers. Customer satisfaction is a top priority of Turkish Airlines and put the utmost care into ensuring that your journey runs as smoothly as possible.
Facts At a Glance – Best Airlines
8 Air France – France is in the air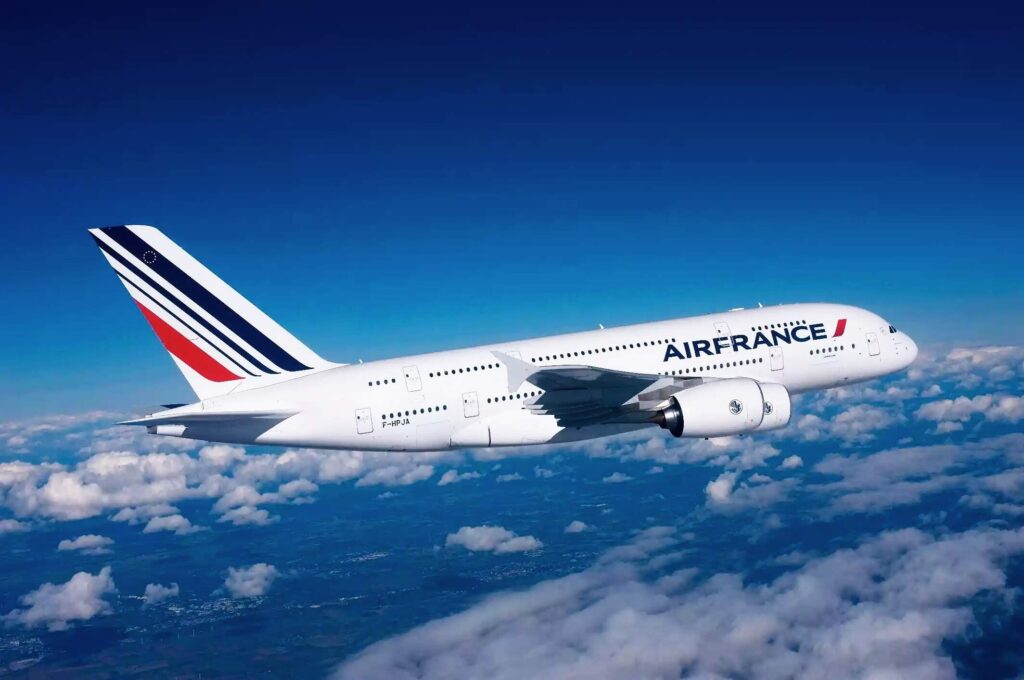 Since 1933, Air France has been promoting and highlighting the image of France throughout the world. More than 42,000 dedicated staff that make up its workforce are committed on a daily basis to offering each customer a unique travel experience. Air France keeps the health and safety of its customers and staff at the heart of its priorities.
Founded in October 1933, Air France is the flag carrier of France. Air France is based at Paris Charles de Gaulle International Airport with smaller hubs at Paris-Orly, Lyon and Nice airport. Air France operates an extensive global route network serving almost 200 destinations across North America, South America, Asia and Africa. Air France is a founding member of SkyTeam Alliance and conducted the maiden A350-900 flight in Aug-2019.
Since 2004, Air France and KLM have formed one of the leading European airline groups in the air-transport sector. The merger formed one of the world's largest airline groups. From their hubs at Paris-Charles de Gaulle and Amsterdam-Schiphol, the Air France-KLM Group offers its customers access to a wide network covering 312 destinations in 116 countries.
Facts At a Glance – Top Airlines
9 Korean Air – Excellence in Flight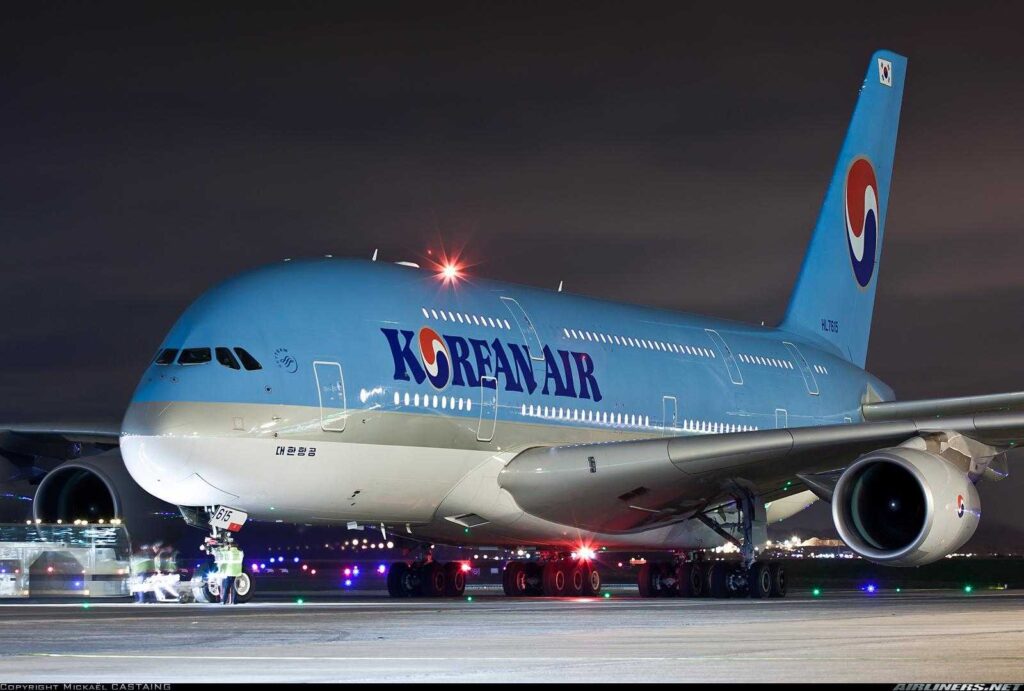 Korean Air, a founding member of SkyTeam Alliance, is a leading international airline headquartered in Seoul, with its main hub located at Incheon (ICN) Airport. With a clear vision to be a respected leader in the world airline community, Korean Air is dedicated to providing excellence in flight. Korean Air serves 125 destinations across 44 countries, with a fleet of 169 aircraft.
Established on 1 March 1969, Korean Air is one of the largest airlines and flag carrier of South Korea. From its hub at Seoul Incheon International Airport, Korean Air provides an extensive network of domestic and international services. The carrier's cargo division, Korean Air Cargo, is one of the largest cargo airlines in the world. Korean Air is a founding partner airline of the SkyTeam alliance.
Facts At a Glance – Best Airlines
10 Swiss International Air Lines (SWISS) – The world's most refreshing airline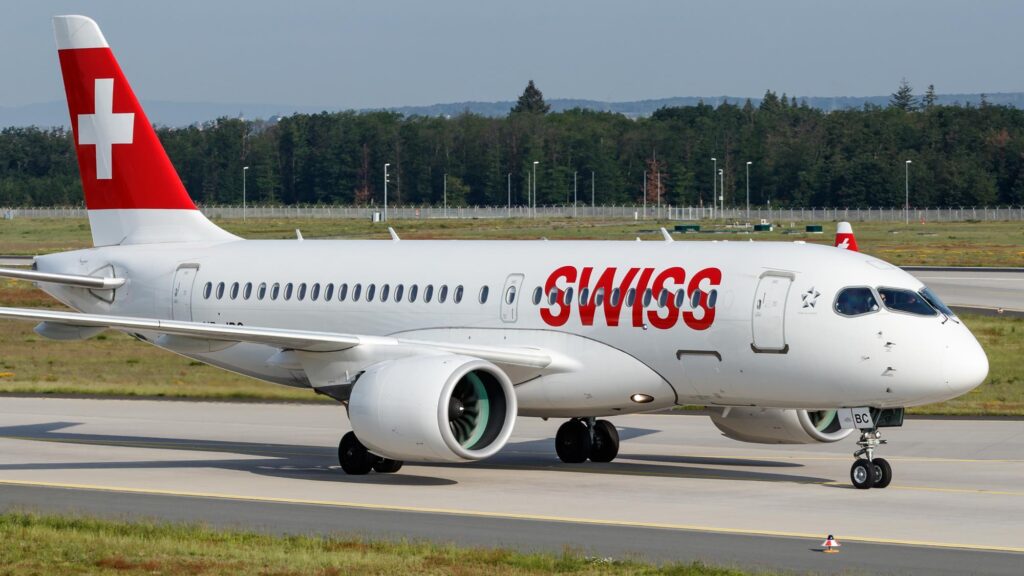 Swiss International Air Lines (SWISS) is the flag carrier of Switzerland's largest air carrier. With one of Europe's most advanced and carbon-efficient aircraft fleets, SWISS is a premium airline that provides direct flights from Zurich and Geneva to keep Switzerland connected with Europe and the world. SWISS is part of the Lufthansa Group and is also a member of Star Alliance, the world's biggest airline alliance.
A welcoming smile from the cabin crew when boarding or a bar of chocolate given out before landing, these little extras combined with personal exceptional friendly service show how tightly SWISS – The National Airline of Switzerland – is bound to Swiss values. SWISS offers you a seamless and outstanding travel experience, operating from Zurich and Geneva, it serves more than 100 destinations in more than 40 countries worldwide.
Facts At a Glance – Best Airlines
11 British Airways – BA Better World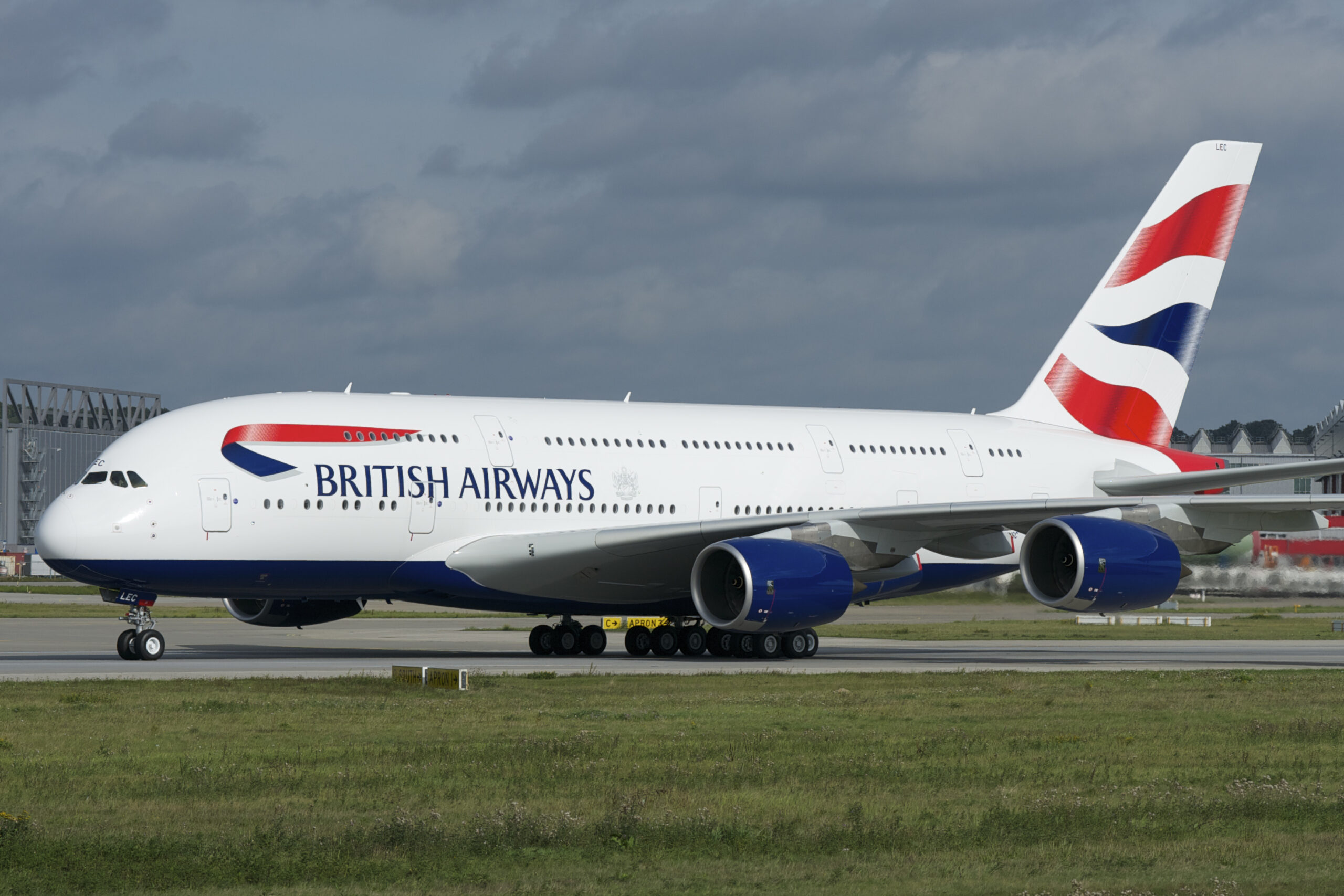 Recognized around the world, British Airways is a founding member of the OneWorld Airline Alliance. Together with its affiliates, connecting Britain with the world and the world with Britain with almost 200 destinations in some 72 territories throughout Europe, North America, South America, Asia, Africa and Australia. Its home base and major hub is London's Heathrow Airport, the gateway to the world's number one business city.
British Airways is a reputed global airline and the UK's flag carrier, headquartered in London, bringing people, places and diverse cultures closer together for more than 100 years putting customers and sustainability at its heart and providing service excellence. The entire team of British Airways is here to provide exceptional service – from the signature warm welcome to ensure that you arrive at your destination safely.
Facts At a Glance – Best Airlines
12 Etihad Airways – From Abu Dhabi to the World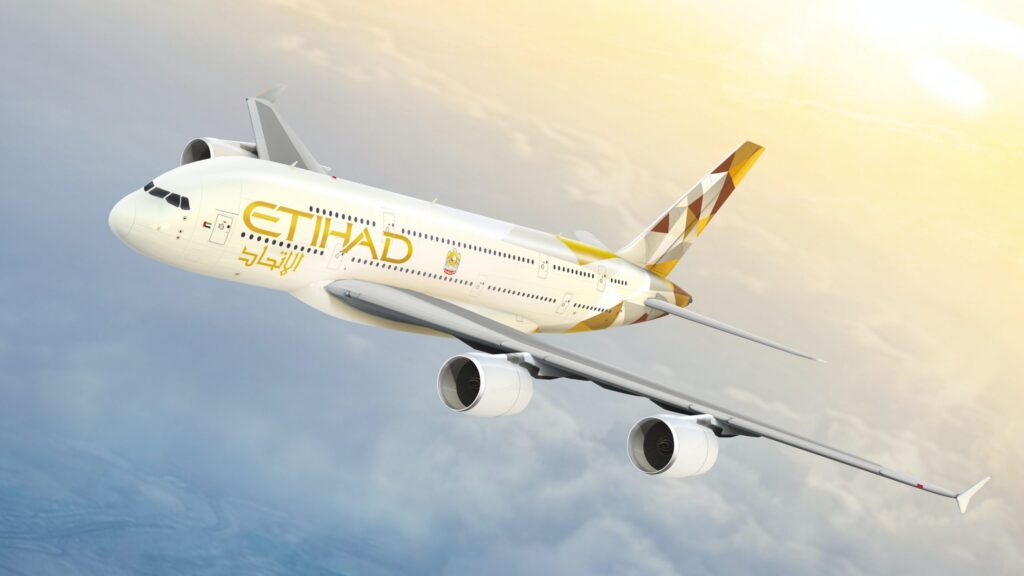 Etihad Airways is one of two flag carriers of the United Arab Emirates. Its head office is in Khalifa City, Abu Dhabi, near Abu Dhabi International Airport. Etihad flies to some of the best-loved and most-visited 64 destinations from modern cities to rustic beaches and paradise islands around the world, covering the Middle East, Africa, Europe, Asia, Australia, and North America.
Etihad's fleet of aircraft represents the ultimate in performance and operational efficiency. From cargo aircraft to modern new-generation Boeing 787, the Etihad fleet is one of the most advanced in the world. You can pick from a choice of complimentary dishes on every flight, all created with fresh, seasonal ingredients and inspired by the destinations we fly to.
Food is full of flavor and you can enjoy some of your favorite brands on board. When you fly with Etihad, you'll experience choice, comfort and leading hospitality, with cleverly designed seats and choose to tune in or tune out on board with E-BOX, your entertainment hub with over a thousand hours of on-demand inflight entertainment.
Facts At a Glance – Best Airlines
16 Cathay Pacific Airways – Move Beyond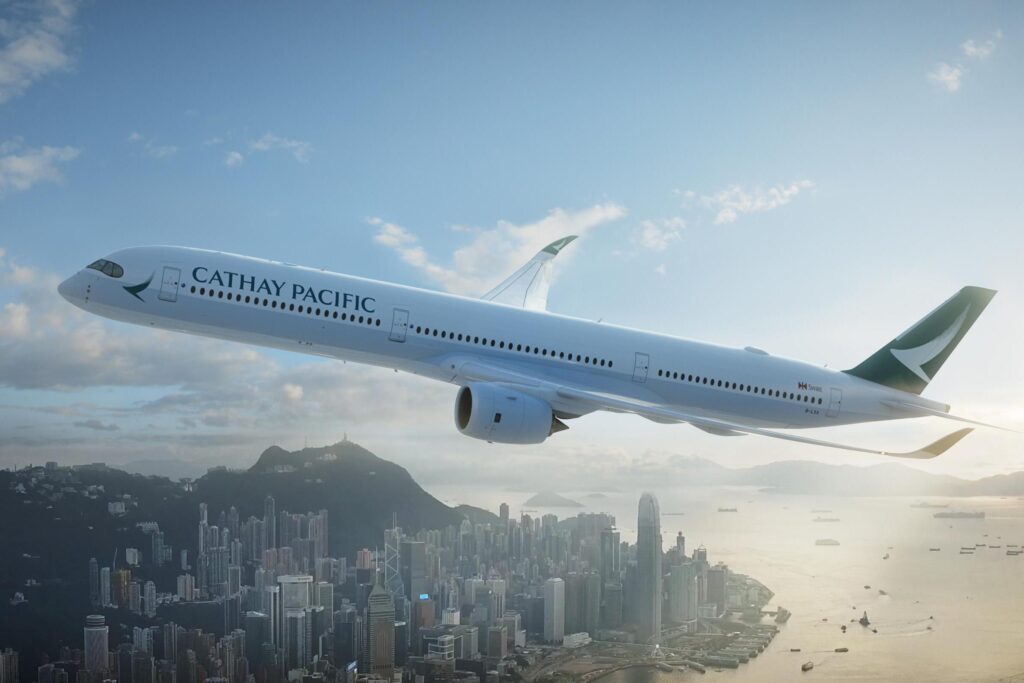 Cathay Pacific is the flag carrier of Hong Kong, with its main hub located at Hong Kong International Airport. Which is one of the 6 airlines in the world that has a 5-star Skytrax rating. The Airline is a founding member of the Oneworld Alliance and has a rich history of connecting the world with its home in Hong Kong. The airline serves more than 90 destinations in 35 countries across Asia, the Pacific, Europe, North America, the Middle East and Africa.
Established in 1946, from a single plane to a world-leading airline and premium lifestyle brand, Cathay Pacific Airline celebrates the highlights of its remarkable journey so far. Cathay Pacific is officially born as an airline fuelled by its founder's passion for flying, progressive thinking and drive to connect the world and its people. Cathay Pacific's vision is simple – to be the world's best airline and ensure that the airline is constantly striving to excel in everything they do, including putting the safety and well-being of people and customers first, and contributing to the communities they fly.
Facts At a Glance – Best Airlines
18 EVA Air – Sharing the World, Flying Together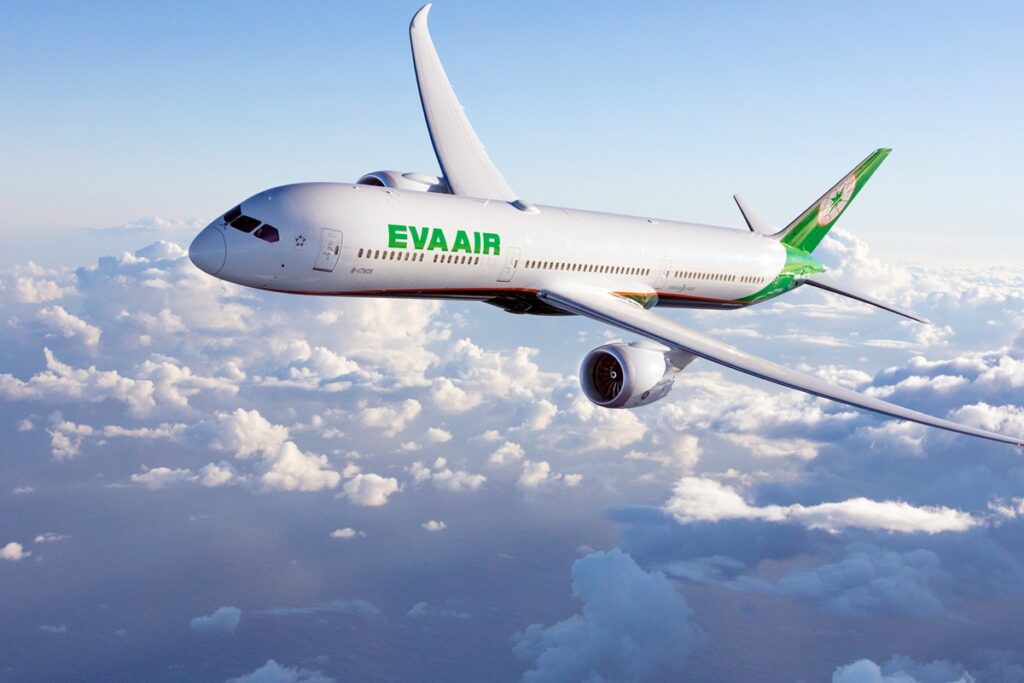 Based at Taipei's Taoyuan International Airport, EVA Air is the second-largest carrier in Taiwan. Operating a fleet of Boeing and Airbus narrow and wide-body aircraft, Today, Eva Air serves a global network that connects Asia and Mainland China to Europe, North America and Oceania and links more than 60 major business and tourist destinations.
Founded in March 1989, EVA Air became a Star Alliance member on 18 June 2013. Since its inaugural flight on July 01, 1991, EVA Air is currently serving 57 destinations across four continents, except Africa, with 73 aircraft and is still steadily expanding its operational route network and fleet.
EVA Air became a Star Alliance member on 18 June 2013. In June 2016, EVA Air received a SKYTRAX 5-star airline rating, the highest honor in the industry by the international quality rating organization SKYTRAX for its extraordinary commitment to flight safety and customer service. This prestigious airline rating elevates EVA into the ranks of the world's best airlines.
Facts At a Glance – Best Airlines
14 Hainan Airlines – Fly your dreams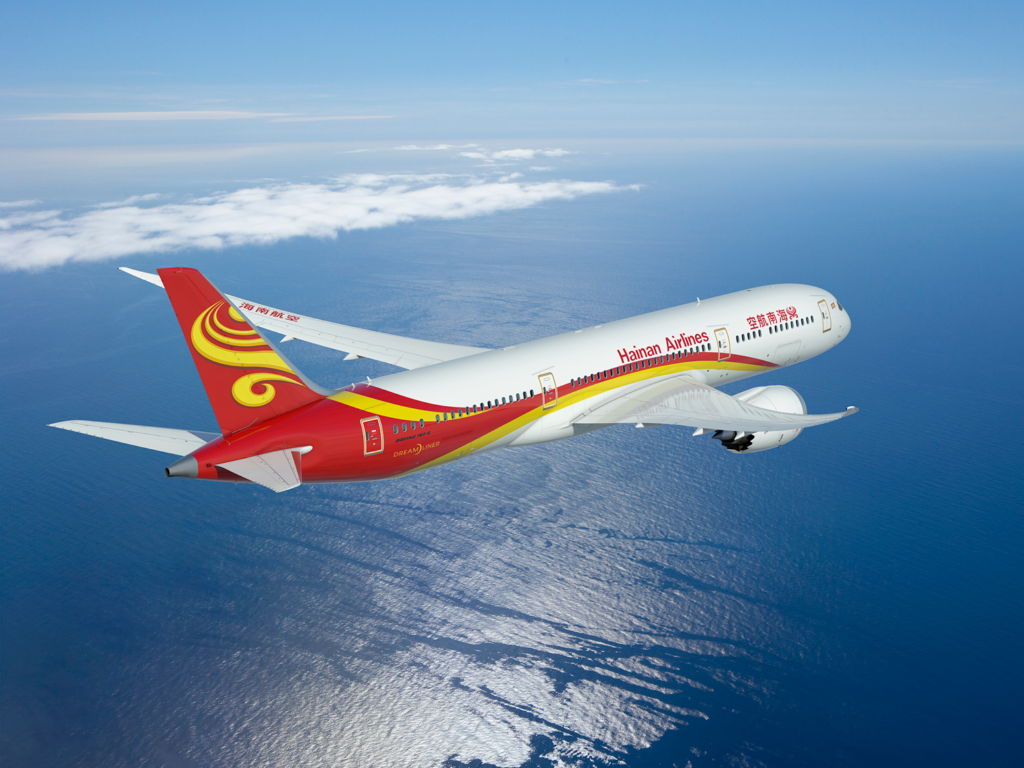 Hainan Airlines was founded in January 1993 in Hainan Province in China. It has grown from a small domestic carrier to a global airline, with routes across the world. The airline is currently China's fourth-largest airline in terms of its fleet size, and also the 10th-largest airline in the whole of Asia for its number of carrying passengers.
Hainan Airlines network covers China, and numerous points in Asia and extends to Europe, North America and the South Pacific. As one of the fastest-growing airlines in China, Hainan Airlines is committed to providing passengers with a comprehensive, seamless and high-quality service experience."The only 5-Star Airline in China, Hainan Airlines has been certified as a SKYTRAX 5-Star Airline for the tenth consecutive year.
Facts At a Glance – Top Airlines
Please Note: As an Amazon Associate I earn from qualifying purchases. This blog post may contain other affiliate links as well by which I earn commissions at no extra cost to you.
Disclaimer: Some of the visual content used in this website is copyrighted and credit goes to its respectful owners. ( Educational Purposes ). Most of the content and information on this website is primarily for informational and educational purposes only. We try to link back to original sources whenever possible. If you own the rights to any of the images and do not wish them to appear on sagraphicslk.com, please contact us and they will be promptly removed. We believe in providing proper attribution to the original author, artist, or photographer whenever possible.
Copyright Disclaimer under section 107 of the Copyright Act 1976, allowance is made for "fair use" for purposes such as criticism, comment, news reporting, teaching, scholarship, education and research. Fair use is a use permitted by copyright statute that might otherwise be infringing. Non-profit, educational or personal use tips the balance in favor of fair use.
For More Blog Posts Please Visit: www.sagraphicslk.com