Reading Time:
8
minutes
About Grammarly – Free Online Writing Assistant
Grammarly is The World's Best Online Writing Assistant in 2022 for your browser that checks grammar, spelling, plagiarism and more on a number of different platforms and helps you write mistake-free in Microsoft Word, WordPress, Facebook, Gmail, Twitter, LinkedIn, and any other app you use. Grammarly suggestions help identify and replace complicated sentences with more efficient ones, refresh repetitive language, and uphold accurate spelling, punctuation, and grammar. Every day, 30 million people and 30,000 teams around the world rely on this app to strengthen their writing and say what they really mean.
How Grammarly founded – The Story
Max Lytvyn, Alex Shevchenko, and Dmytro Lider founded Grammarly in 2009 with the goal of supporting people to communicate more effectively. Focusing first on helping students' grammar and spelling through a subscription-based product. They saw the potential of how this app could help teams to accelerate business results in all circumstances from professional writing to everyday communication. Since then, it has grown the capabilities of writing assistance and climbed a long way much farther to the summit of grammar and spelling to analyze complex aspects of effective language and communication.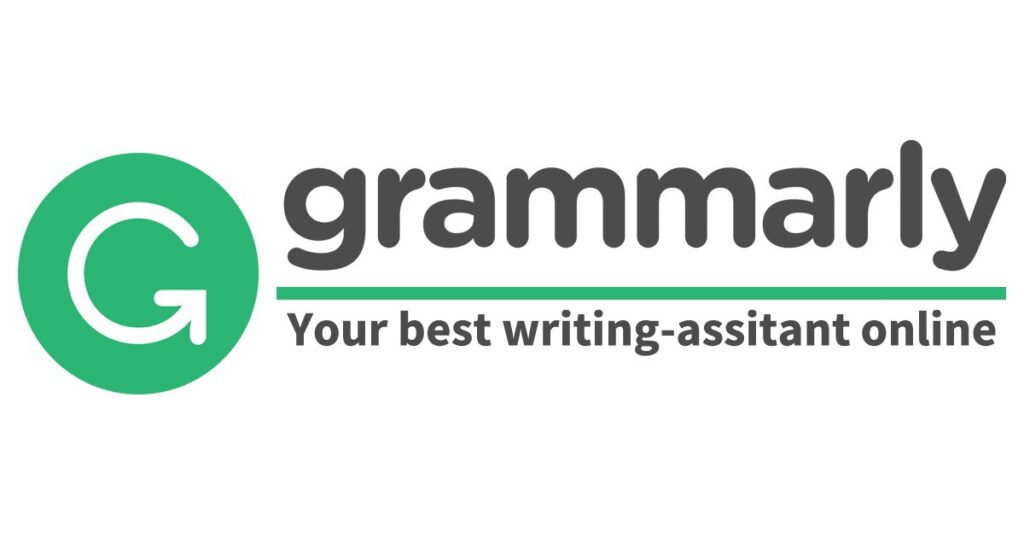 For Whom Is This Grammar Checker Good For?
Millions of writers trust Grammarly, which is licensed by more than 600 leading universities and corporations worldwide. Both novices and experienced, this grammar editing tool works like a line of defense, even if they are native English speakers. No matter if you're a blogger, aspiring to be a successful Freelance writer, or just want an app to take care of the technical aspects of writing across many platforms, this might be the best answer for you.
Bloggers
Freelance writers
Content marketers
Copywriters
Authors
Journalists
Students
Academics and essayists
Content publishers
Small business owners
Anyone who writes in English often
The Different Ways to Use Grammarly
Firstly, create an account using your Google or Facebook account or your best email address. It's fine to start with the free version. Grammarly can be used in a number of ways, including:
1. Free Browser Extension
2. Web Tool
3. Desktop App
4. Microsoft Word
5. On Your Phone
Grammarly Integrations
The vendor currently offers the following Grammarly integrations:
Facebook
Firefox
Flamory
GitHub
Gmail
Google Chrome
LinkedIn
Microsoft Outlook
MS Office products
Twitter
What's the difference between Grammarly Premium and Business Version?
Grammarly Premium is built for individuals, while Business Version is built for teams. With Premium Version, individuals can up-level their communication at work, school, or elsewhere. With Grammarly Business, enterprises, organizations, and teams can access more advanced features for consistent communication and security.
What is Grammarly Premium, and how is it different from the free version?
Grammarly Premium is a paid upgrade version that offers more than 400 types of checks and features, checks for grammatical errors provides vocabulary enhancement suggestions, detects plagiarism, and provides citation suggestions. While the free version allows you to access some of the basic features we have to offer, the Premium version is the ultimate tool to ensure that everything you write on the web is captivating, precise, easy to read and grammatically accurate.
Grammarly Premium Account Features
Well, the Grammarly premium version truly is one of the best online grammar checkers out there. With Grammarly Premium, you can fix more complex errors, and you will even receive stylistic suggestions that will take your text to the next level.
Check grammar and spelling
Conciseness
Check readability
Suggestions for vocabulary enhancement
Plagiarism detector
Check Genre-specific writing style
Check your writing content across the web
Access your personal editor
Access your personal documents on the multiple devices
Double clicks to see definitions and synonyms
Integrate with Microsoft Office (Only for Windows)
Instantly catch contextual spelling and grammar mistakes
Native desktop apps (For Windows & macOS users)
Explanations of grammar rules
Get performance stats through email
You can add words to your personal dictionary
Take Your Writing from Good to Great with Grammarly Premium.
How Much Does Grammarly Premium Cost?
Go beyond grammar. Choose an ideal plan to ensure that everything you write is clear, engaging, and polished. Here are the pricing options for 2022. You could always try the free version of Grammarly before upgrading. Grammarly premium comes with many helpful features it offers in addition to what you get for free, paying a pretty penny is totally worth it if you're someone who needs more of those advanced features and capabilities. You can get full details about pricing and subscription details on the Grammarly Official Site.
Is Grammarly the Right Fit For You?
Well, Grammarly's free version is the right fit for you if you are just looking to correct basic and minimal writing errors. It is more suitable for those with better grammar and overall writing skills as it just picks out surface-level mistakes. It is free at the end of the day, so if you're wondering if you should try Grammarly's free version, our answer is yes you can!
However, if you are searching for more comprehensive features, such as help with stylistic aspects such as word choice, then Grammarly's free version won't cut it! If you're looking for more guidance in your writing, Grammarly's premium version will be the better fit for you. Grammarly premium will be the best fit for you if you deal a lot with writing. However, you should keep in mind that even though it is an invaluable resource to improve your writing skills, it cannot replace a human editor.
Should You Upgrade to Grammarly Premium?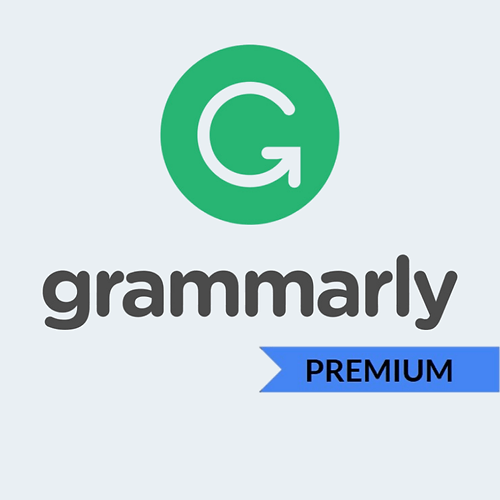 If you have a free Grammarly account, then you'll see how many issues are currently unresolved due to having the free version. Does this make a difference? Well, this depends largely on your writing goals. If you just want to have more readable social media posts, then the free version is sufficient. However, if you are looking for a deeper edit and manuscript clean-up, then the premium version is the solution. Try the free version first and then upgrade to the premium once you find it useful for your requirements.
10 Benefits of Using Grammarly In Your Business
Grammarly is one of the most used online grammar checkers that is offered free for anyone who intends to use it. Once you have downloaded this tool, you can decide to embed it in your favorite web browser. Currently, there are over ten million global users that are using this amazing tool to correct their emails, articles, and social media posts. Grammarly stands out among other spelling and grammar checkers because it goes beyond correcting basic errors. The main benefits of using this app are that everyone can improve their writing styles and make write-ups more appealing and effective. Below are the benefits of Grammarly in detail:
01 It is Free
You can either upgrade to the premium version or benefit from using the free version of Grammarly. But as you know the free version of Grammarly is very limited. It really only gives you the basic function, and that's to correct your surface-level spelling and grammar mistakes. Going for Grammarly Premium is certainly more useful for those looking to transform their writing for the better or those who need a bit more function than just grammar help. Make sure that you download and install it for free.
02 Highlights Mistakes and Shows How to Correct Them
This is a fantastic tool and has changed the game when it comes to checking your work and editing faster. We all make careless mistakes and it can be difficult to find our own mistakes. Grammarly is an excellent tool for those kinds of mistakes. Extra spaces, missing articles, verb tense agreement, spelling, punctuation and more are highlighted for you to check and correct at the click of a button. The main benefit of Grammarly is that it corrects your spelling and grammar mistakes. Spelling and grammatical errors are not a good look for anyone, this amazing tool can help correct them as you type, so you'll know that anything you send to clients or customers is highly accurate from a technical perspective.
03 Plagiarism Checker
Plagiarism is a trap that a lot of businesses fall into without realizing it. You will find so many documents on the internet with a lot of common words and phrases that have been used a dozen times. While this is not usually a big issue, it can be challenging when you consider things like sales documents or product specifications. Grammarly helps you to avoid that kind of issue and checks your work against millions of web pages to ensure you aren't plagiarising anyone.
04 It is Easy to Use
Most professional writers recommend this grammar checker because it is straightforward to use. After you have downloaded it, you will see how it can be guided more especially when you are posting your first work. It also provides a free extension for Firefox and Chrome web browsers. As such, it will be easier for you to use and correct all of your grammar mistakes.
There are 3 Ways to Use Grammarly
Download and install the app for Windows and Microsoft Office.
Add the Grammarly extension to Chrome.
Sign up for a free account without downloading anything or adding anything.
05 Easy-to-understand explanations
Grammarly doesn't just show you when something is wrong. This program goes a step further with explanations so you can understand well in order to learn and improve. This amazing grammar tool doesn't make a whole lot of mistakes. Occasionally, it can misunderstand what you're trying to say or put a comma where you don't necessarily need or want one, but overall, it has a very high rate of accuracy.
06 Customization
Even if you're using the free version, it's pretty customizable. This is perfect if you have any words you use regularly that aren't necessarily "real" words, like brand names, slang, or abbreviations. There's no need to fix each of these errors if you just click "add to dictionary" when Grammarly marks it as incorrect the first time. If you want to change your account settings, click Account in the left-side panel. If you'd like to customize your Grammarly experience, click Account in the left-side panel. Additionally, you can configure your Editor settings when editing a document in the Grammarly Editor.
07 Enhances Your Writing
Sometimes you may not have enough time to write content or update the descriptions for your services. There are a lot of adjectives and words that will enhance your writing experience, but you do not have time to think of them. Luckily for you, Grammarly does, and it helps to enhance your writing by making these suggestions in seconds.
08 Improves Your Vocabulary
As a professional writer, you are advised to ensure that you already have a strong vocabulary. Even though the Vocabulary enhancement feature is only available with a premium plan, it will guide you to see a lot of dictionaries that you can use in your writing career. Also, it scans your content to find out those words that are repeated and then suggests some of the right synonyms to use or replace.
09 Act as a professional proofreader
After writing an academic paper, you have to proofread and edit it. As a student, due to the lack of English proficiency knowledge, there is a high possibility that you will not be able to recognize some essential grammar, spelling, and punctuation mistakes. On the other hand, if we take the services of a professional proofreader, there is no chance of these grammar, spelling, and punctuation mistakes. The reason why a professional proofreader is an expert person in his field. This Grammarly software will also act just like a professional proofreader and remove all the mistakes you overlooked from your academic paper.
10 Provides You With a Lot of Options
With this tool, you can use the free version if you do not want to upgrade to the premium plan. But if you upgrade, there are a lot of essential features you will get. First, you can click on the plagiarism option to identify whether some words match exactly with someone's content. Apart from that, you will find a Vocabulary Enhancement Function that points out some of the vague words that can be replaced to make your sentence clearer or stronger. Lastly, as a writer ensure that you use this amazing tool.
Please Note: As an Amazon Associate I earn from qualifying purchases. This blog post may contain other affiliate links as well by which I earn commissions at no extra cost to you.
Disclaimer: Some of the visual content used in this website is copyrighted and credit goes to its respectful owners. ( Educational Purposes ). Most of the content and information on this website is primarily for informational and educational purposes only. We try to link back to original sources whenever possible. If you own the rights to any of the images and do not wish them to appear on sagraphicslk.com, please contact us and they will be promptly removed. We believe in providing proper attribution to the original author, artist, or photographer whenever possible.
Copyright Disclaimer under section 107 of the Copyright Act 1976, allowance is made for "fair use" for purposes such as criticism, comment, news reporting, teaching, scholarship, education and research. Fair use is a use permitted by copyright statute that might otherwise be infringing. Non-profit, educational or personal use tips the balance in favor of fair use.