Reading Time:
11
minutes
How to Design a Logo: [Step-By-Step] Guide
Why you need an innovative logo design for your business
Your business's brand identity needs to be consistent across all platforms from its website to social media marketing. Thus, you need an innovative logo design if you wish to nail the branding game. To leave an everlasting impression on a consumer, having an exceptional logo design is critically important as providing the best products and services to your customers. A unique logo has the power to represent all the values a brand upholds as your logo design is such an essential part of your brand which eventually, makes a reserved space for your brand in the minds of consumers. So, you have to make sure it's crafted perfectly. Enjoy reading: How to Design a Logo – From Start to Finish.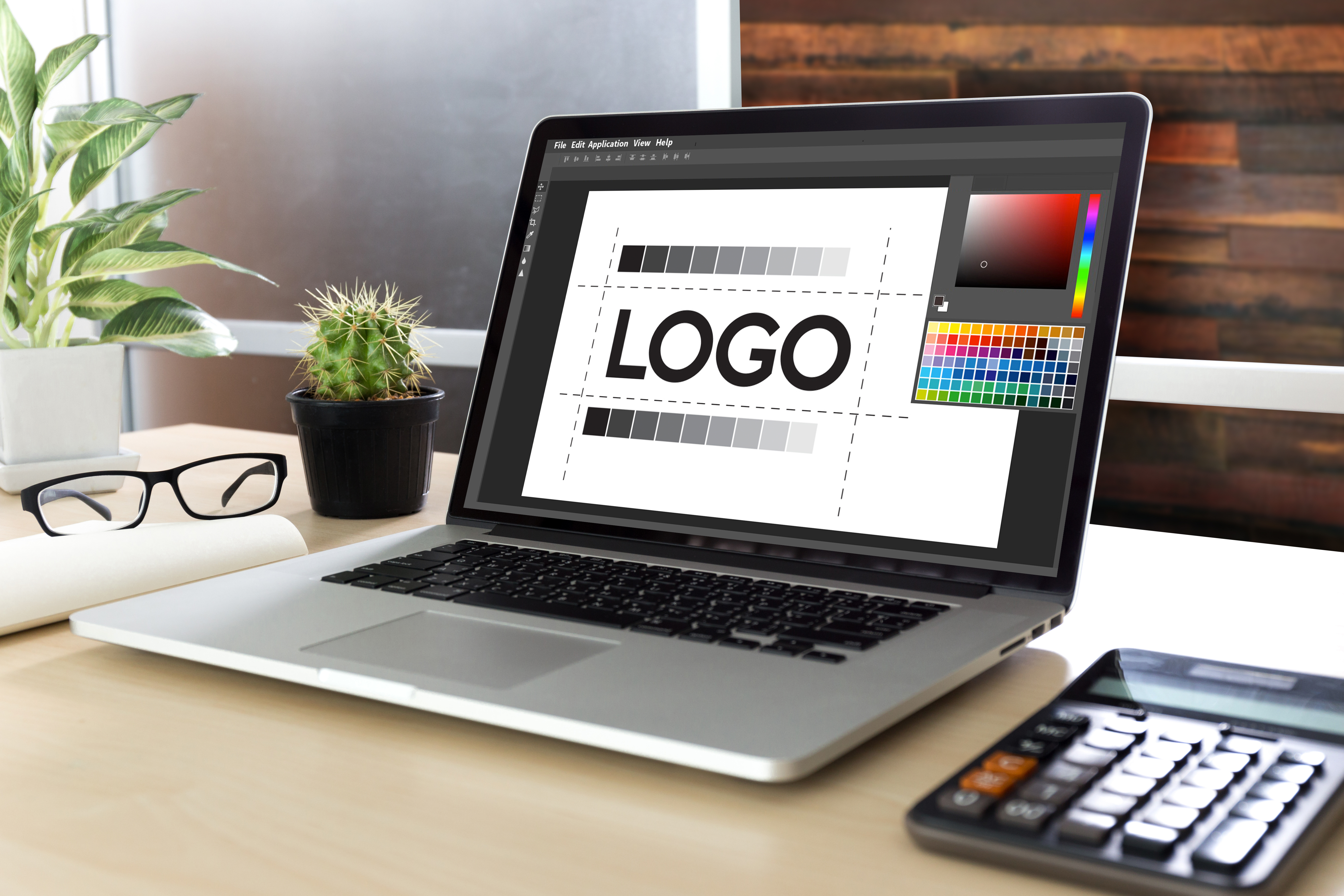 What is a logo design?
A logo design is a symbol made up of text and images that identifies a specific business. The logo is all about creating the perfect visual brand mark for your company. Depending on the type, a logo usually consists of a symbol or brandmark and a logotype, along with a company tagline.
The Psychology of logo design
The key to great logo design is more than simply choosing your favorite colors or symbols—it's a deeply intricate process that requires research, awareness and precision. What kind of message do you want your logo to convey? How do you want people to feel when they see your logo? These are all imperative questions to consider when understanding how to design a logo.
What makes a good logo design?
Logos are an important aspect of branding, especially when you first start your business. Creating a stunning logo design is so much more than just throwing shapes, colors and fonts together to look nice. You need a logo design that represents your brand's true identity. A good logo design is immediately recognizable, reflects your brand message and makes you stand out from the competition. An effective logo design looks professional and seamlessly fits in with the brand identity. A great logo design also needs to work at any size and anywhere you want to use your logo.
Best Graphic Design Books For You
How to Design a Logo – The Complete Guide
Here's how to design the perfect logo – [Step-by-Step Guide]
1. Identify your target audience
2. Research the competition and industry
3. Define Your Brand Identity
4. Look For Logo Design Inspiration
5. Choose your logo design style
6. Find the right type of logo design
7. Pay attention to color
8. Pick the right typography
9. Find an expert logo designer for the project
10. Select the best logo design for your business
11. What not to do when designing a logo
12. Integrate your logo design into your brand
There is a lot of preparation work involved in creating a meaningful logo design. We suggest you do the preparation work instead of jumping in blindly to design a logo. From defining your brand's identity and understanding what makes a great logo design, making the right design choices and navigating the design process, It's time to learn how to design a memorable logo. Let's learn, how to Design a Logo – From Start to Finish.
Are you ready to dive in and start learning how to design a logo?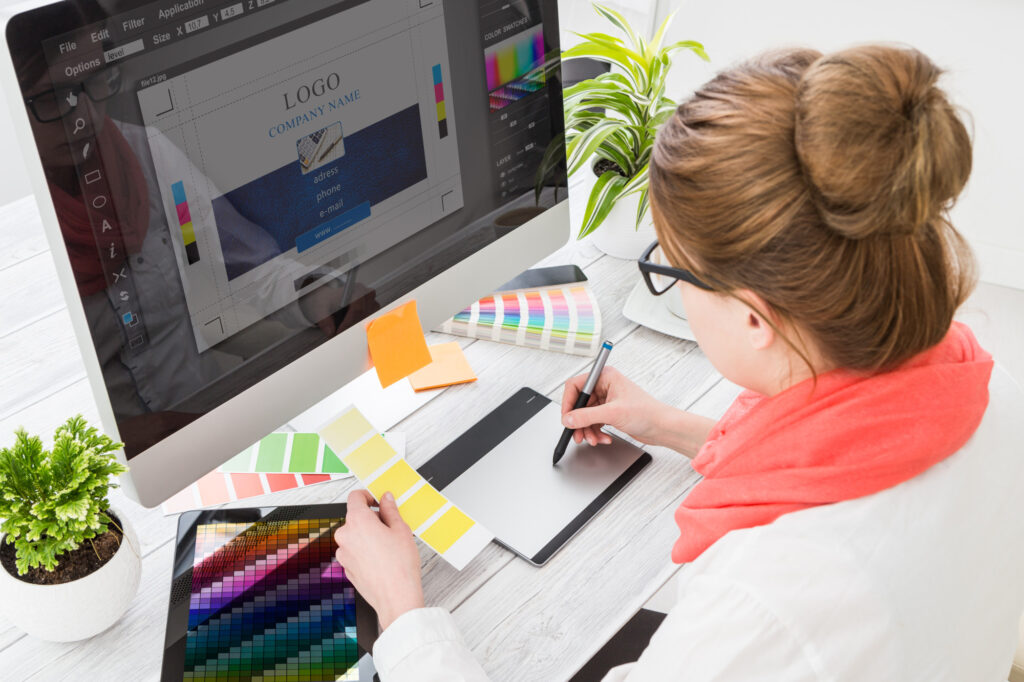 1. Identify your target audience
Your target audience is the customers who want or need your product or service. So, firstly you must understand who they are, how they think, and what attracts them. They're a specific demographic of society, determined by age, gender, location, education, profession, income, family status, and other social factors.
Once you've identified your target audience, you have to implement a design strategy that appeals to their emotions. When you know which design elements resonate with your audience, you can use them to express your brand values and tap into their emotions. Remember, your logo design is your most powerful marketing tool, but only if it appeals to those you made it for.
2. Research the competition and industry
Research enables you to fully understand the problem, which in turn lets you design a solution that can be presented with confidence, armed with the knowledge you need to back up your decisions. You can't just guess the logo design that a client requires. Research is your opportunity to discover what you need to design, why you need to design it, and how it will be used.
But what topics should you research? Below are five key questions and areas to focus preliminary research on before designing a logo.
Why does the company need a new logo design?
What does the company do?
Who is the target audience?
What are the company's long-term goals?
Who is the competition?
Make sure to clearly set yourself apart from your competition. While it's perfectly fine to forge a new path in your company's logo design. In the logo design world, that means investigating what your competition is up to. Specifically, see what design elements your competition has incorporated into their logos and whether there appears to be a method to how companies are portrayed in your industry.
3. Define Your Brand Identity
A strong brand identity of a business doesn't happen overnight. You have to approach your design strategy to build an identity that truly reflects your brand. This requires deep thinking, strong communication and design skills, and a better understanding. If you design an identity that doesn't resonate with your target audience or doesn't truly reflect your brand, you will have wasted a lot of work. The first step to defining a brand identity is to tell your business story.
When you create a company logo, you want it to last as long as possible. Of course, you could eventually rebrand but it's great to have a strong logo from the start. Don't limit your business potential to anything. Instead, create a remarkable logo that grows along with you. Always stay away from visual trends and go for a timeless design.
4. Look For Logo Design Inspiration
The most difficult part of the design process can be the search for logo inspiration. The best way to start designing is by getting inspired by the logos used by your competitors and businesses you admire. Take notes and keep screenshots of your favorite logo designs. At the same time, keep records of some logos that you don't like.
5. Choose your logo design style
Classic
A classic design style gives you better staying power and can help you reach a broader audience and tells people that you are reliable and down to earth.
Retro or vintage
Vintage and retro logo designs instantly remind you of the past and evoke romantic feelings and tell customers that history is important to you.
Modern and minimalist
Minimalist design style to communicate how fresh and modern they are and shows your customers that your brand is up-to-date.
Fun and quirky
The fun and quirky design style tends to be colorful and cute and most often uses symbols or illustrations to create a friendly vibe and is the best choice for brands with a young target customer.
Handmade and handcrafted
The handcrafted design style stands for handmade quality. But, at the same time, it can be combined with minimal and fun styles as well for a simple and sophisticated or a bright and youthful look.
6. Find the right type of logo design
Now that you're getting a sense of how your logo design will make your customers feel, it's time to consider different types of logos and which ones might work for your business the most.
(A) Lettermark
A lettermark logo design is made up of the initials of a business name it is all about simplicity. This type of logo design makes perfect sense for business names that might be too long or if you'd like people to know your business by its initials. For example, how much easier is it to read and remember NASA versus the National Aeronautics and Space Administration? The arrangement of the letters can be done in any way that is readable and easy to understand.
For example, popular businesses like UPS, NASA, and DHL.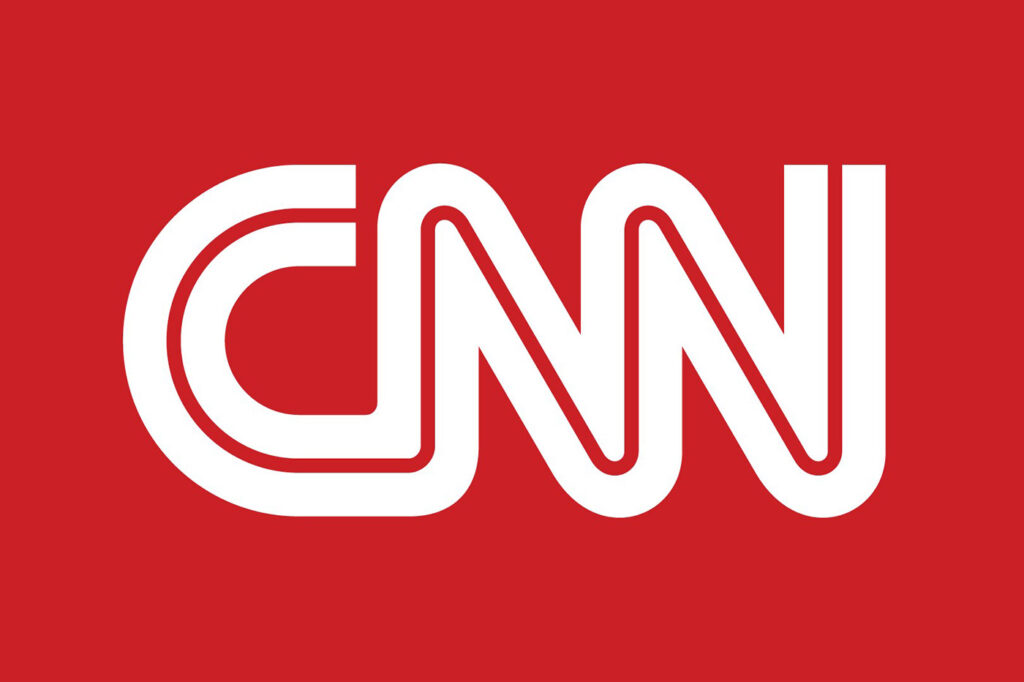 (B) WordMark
A Wordmark is a font-based logo design that focuses on a business name alone. Google's logo is a great example of this. The name itself is catchy and memorable so, when combined with strong typography, the logotype helps create strong brand recognition. Since the focus will be on your name, you'll want to pick an ideal font or create a font that captures the essence of what your business does. The reason this type of logo is called a wordmark is that it has no visual element that isn't part of the actual words
Consider a lettermark logo if your business happens to have a long name.
A wordmark is a good decision if you're a new business and need to get your name out.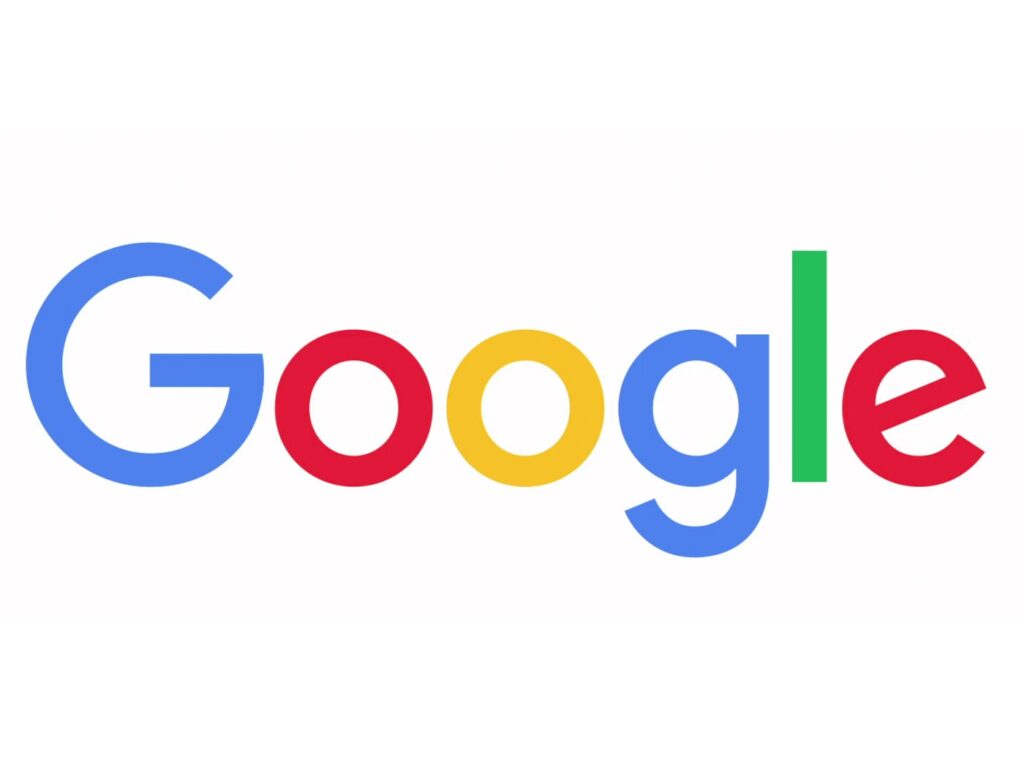 (C) Brandmark
A Brandmark is only a unique icon or image. It's probably the image that comes to mind when you think "logo", the iconic Apple logo, or the Twitter bird. Each of these brands is well established, and the mark alone is instantly recognizable. Because of this, it can be a tricky logo design type for new companies, or those without strong brand recognition, to use. A successful brand mark design creates an emotional connection with the consumer. The Nike swoosh is a classic example of a pictorial mark logo.

(D) The combination mark

A combination mark is a logo design comprised of a combined wordmark or lettermark and a pictorial mark, abstract mark, or mascot. Since the company name is associated with the image, a combination mark is a better choice to reinforce your brand identity. Some well-known combination mark logos include Burger King and Lacoste. The biggest priority to consider when deciding to go with a combination mark logo is, what image to choose that will stick with your company throughout its entire existence.
(E) Abstract logo marks
An abstract mark is a specific type of pictorial logo design. It's an abstract geometric form that represents your business identity. Like all logo symbols, abstract marks work really well because they condense your brand identity into a single image. However, instead of being restricted to a picture of something recognizable, abstract logos allow you to create something truly unique to represent your business.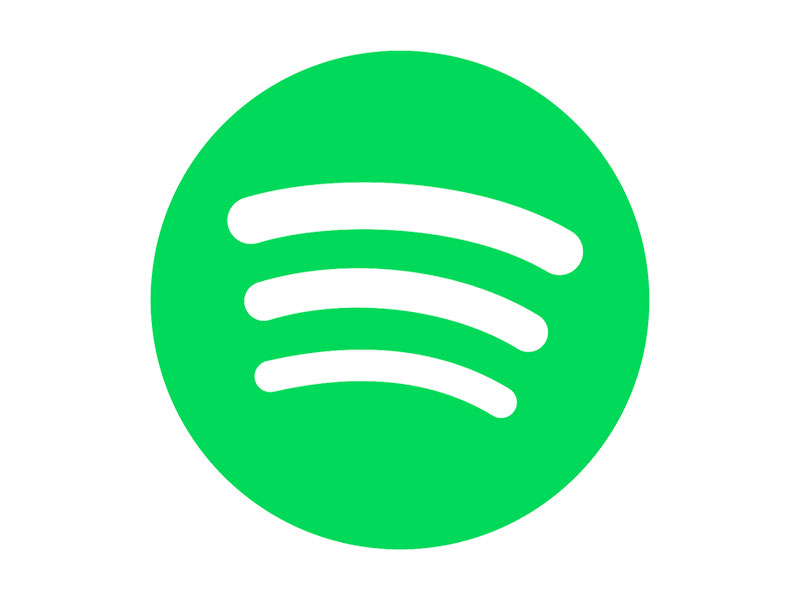 (F) Mascots
Mascot logos are logo designs that involve an illustrated character, most often colorful, sometimes cartoonish, and most always fun and a great way to create your very own brand identity. The mascot logo is like an ambassador for your company. Famous mascots include KFC's Colonel and Planter's Mr. Peanut. Mascot logos are great for companies that want to create a wholesome atmosphere by appealing to families and children.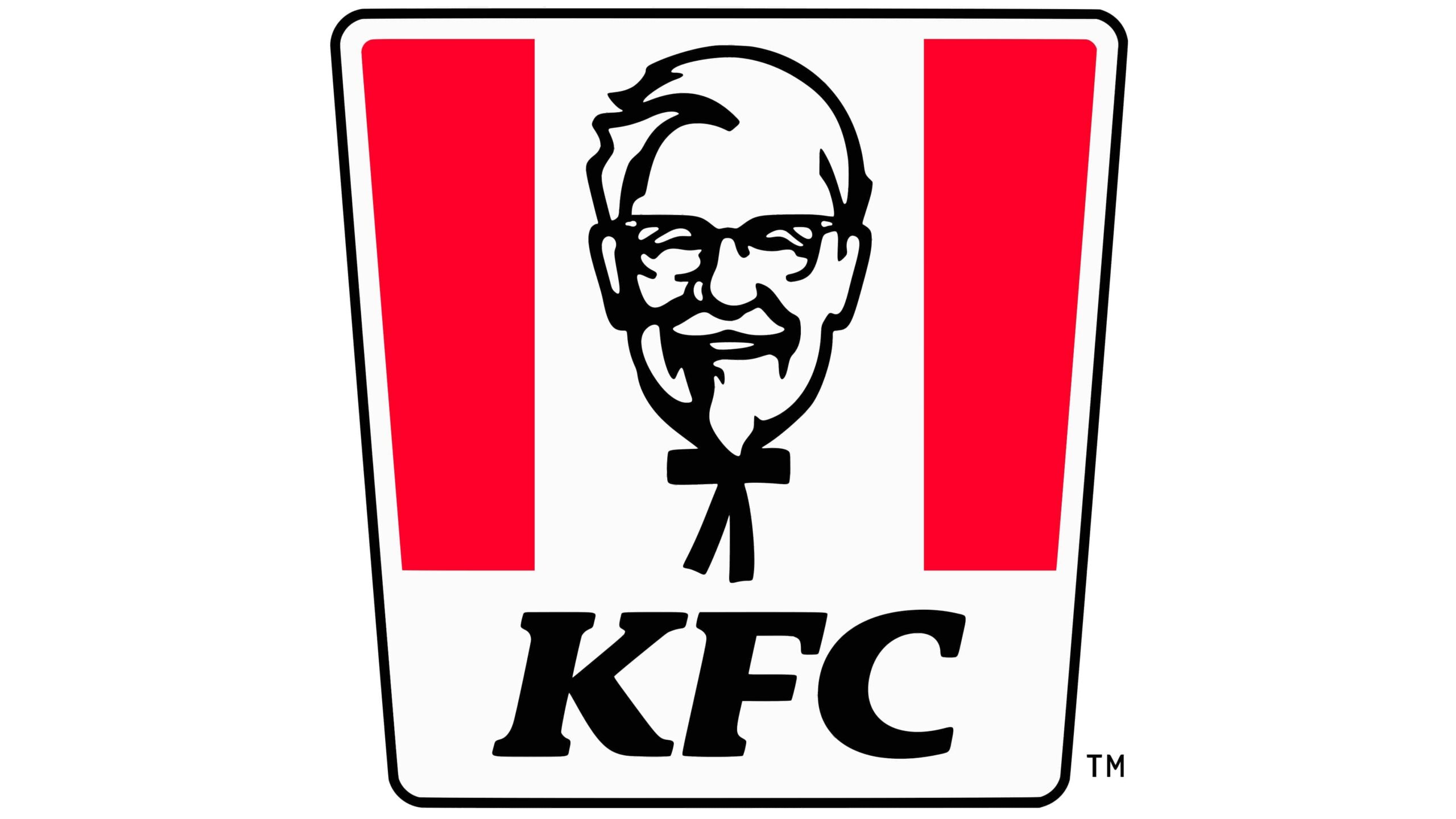 (G) The emblem
An emblem logo design consists of a font inside a symbol or an icon. These logo designs tend to have a traditional appearance about them that can make a striking impact. Thus Emblem logos are most often the choice for many schools, organizations, or government agencies. While they have a classic style, some companies have effectively modernized the traditional emblem look with great logo designs fit for the 21st century.
7. Pay attention to color
When you create a perfect logo, one of the biggest decisions you can make is selecting your brand's colors. Picking the ideal palette helps establish your identity better and adds versatility to your designs. More than just aesthetic appeal, the right colors help your brand connect with consumers on a deeper psychological level.
Different colors elicit different emotions and feelings in your customers, so make sure your color palette stays on message. Colors may have a ton of different meanings. The psychology behind colors is complex, but to keep it short, colors have certain emotions and ideas attached to them. To learn more about color selection theory be sure to check out this in-depth guide on logo colors and their meanings.
Here is a quick overview of each color's attributes:
Red: One of the primary colors, and a universal symbol of passion, anger, and excitement, red is a popular color in branding. It's a great choice if your business is loud, youthful and wants to stand out.
Orange: Orange is great for brands looking to elicit feelings of vitality and happiness, such as travel companies.
Yellow: This warm color is a shining example of friendliness and cheerfulness. Brands that are seeking to draw in consumers with a comforting, warm embrace and youthful energy should look towards Yellow.
Green: Green is extremely versatile and can work with any brand really. It's especially the perfect choice for anyone who wants to establish a connection to nature.
Blue: Blue is a very classic and common choice for any brand. It is calming and cool and symbolizes the trustworthiness and maturity of a business.
Purple: Purple may be your ticket to looking luxurious. Depending on the shade, purple can be mysterious or feminine.
Pink: If you're going for girly, nothing works better than pink color. But that's not all! With shades like pastel rose, millennial pink, or neon magenta, pink can give your logo design a grown-up and cool, but still youthful and feminine look.
Brown: Brown may sound like a strange color choice at first, but it works perfectly for rugged and masculine vintage logo designs. It can give your brand a unique and aged look.
Black: If you are looking for a modern and luxurious look, black will be a great choice. A minimalist black-and-white logo design is the way to go if you want to keep it simple.
White: Do you want your logo to look clean, modern and minimalistic? Use lots of white in your logo design. As a neutral color, it works well in combination with all other colors but adds a clean and economical touch.
Gray: Gray is the ultimate color if you want to achieve a mature and serious look. Darker shades look more mysterious, while lighter shades are more accessible to your brand.
8. Pick the right typography
Choosing the perfect font for your logo design is paramount. Not only should your logo design font be clear and easy to read, but it should also be carefully chosen to complement your digital platforms and printed materials, including your website, merchandise and marketing materials. You want to select a font that complements and completes your logo.
09. Find an expert logo designer for the project
Consider using this insight and market intelligence as you embark on a search to find a logo designer who can turn your vision into the perfect logo for your company. Now you are familiar with the logo design process, you're in a position to choose an expert logo design partner with whom you can effectively collaborate to create your vision.
10. Select the best logo design for your business
After taking the steps outlined above, you should find yourself in a very strong position to choose the perfect logo for your business. Not only have you done your own homework to understand how your design aesthetic fits in with your industry, but you have also chosen an expert to help fulfill and refine your vision. Even after all this work, you may still feel some confusion about making that final selection. That's only natural.
11. What not to do when designing a logo
Don't Forget About Black and White
Don't try to be too trendy. Don't Get Wordy
Don't Blindly Pick Colors
Don't Use Too Many Colors
Don't Fuse the Images and the Text
Don't Choose a Bad Font
Never Use Clip Art
12. Integrate your logo design into your brand
Once you have the logo, you've created, the final step is incorporating your logo into all your marketing materials, packaging, merchandise, advertisements, sales materials, and signage, etc… By setting the best tone for your style, color palette, font and overall look and feel your logo is the starting point for your brand and your designer will be able to create a seamless look for you. And now, your business is ready to show the world its brand-new face! To successfully leverage your new logo, it's important that all aspects of your business branding align. Your expert logo designer can facilitate this companywide task to ensure your messaging is consistent and your company brand remains strong.
Please Note: As an Amazon Associate I earn from qualifying purchases. This blog post may contain other affiliate links as well by which I earn commissions at no extra cost to you.
Disclaimer: Some of the visual content used in this website is copyrighted and credit goes to its respectful owners. ( Educational Purposes ). Most of the content and information on this website is primarily for informational and educational purposes only. We try to link back to original sources whenever possible. If you own the rights to any of the images and do not wish them to appear on sagraphicslk.com, please contact us and they will be promptly removed. We believe in providing proper attribution to the original author, artist, or photographer whenever possible.
Copyright Disclaimer under section 107 of the Copyright Act 1976, allowance is made for "fair use" for purposes such as criticism, comment, news reporting, teaching, scholarship, education and research. Fair use is a use permitted by copyright statute that might otherwise be infringing. Non-profit, educational or personal use tips the balance in favor of fair use.