Reading Time:
10
minutes
About Best Restaurants in Ella
Ella is a magical place and the town has evolved with some of the finest collections of Restaurants in Sri Lanka. When it comes to dining in Ella, there are popular local and international cuisine hotspots to explore. You can see one street full of restaurants and bars in Ella's city center where you can eat, drink and relax. We have handpicked The 10 Best Restaurants in Ella for you.
Best Restaurants in Ella
01. Cafe Chill – Best Restaurants in Ella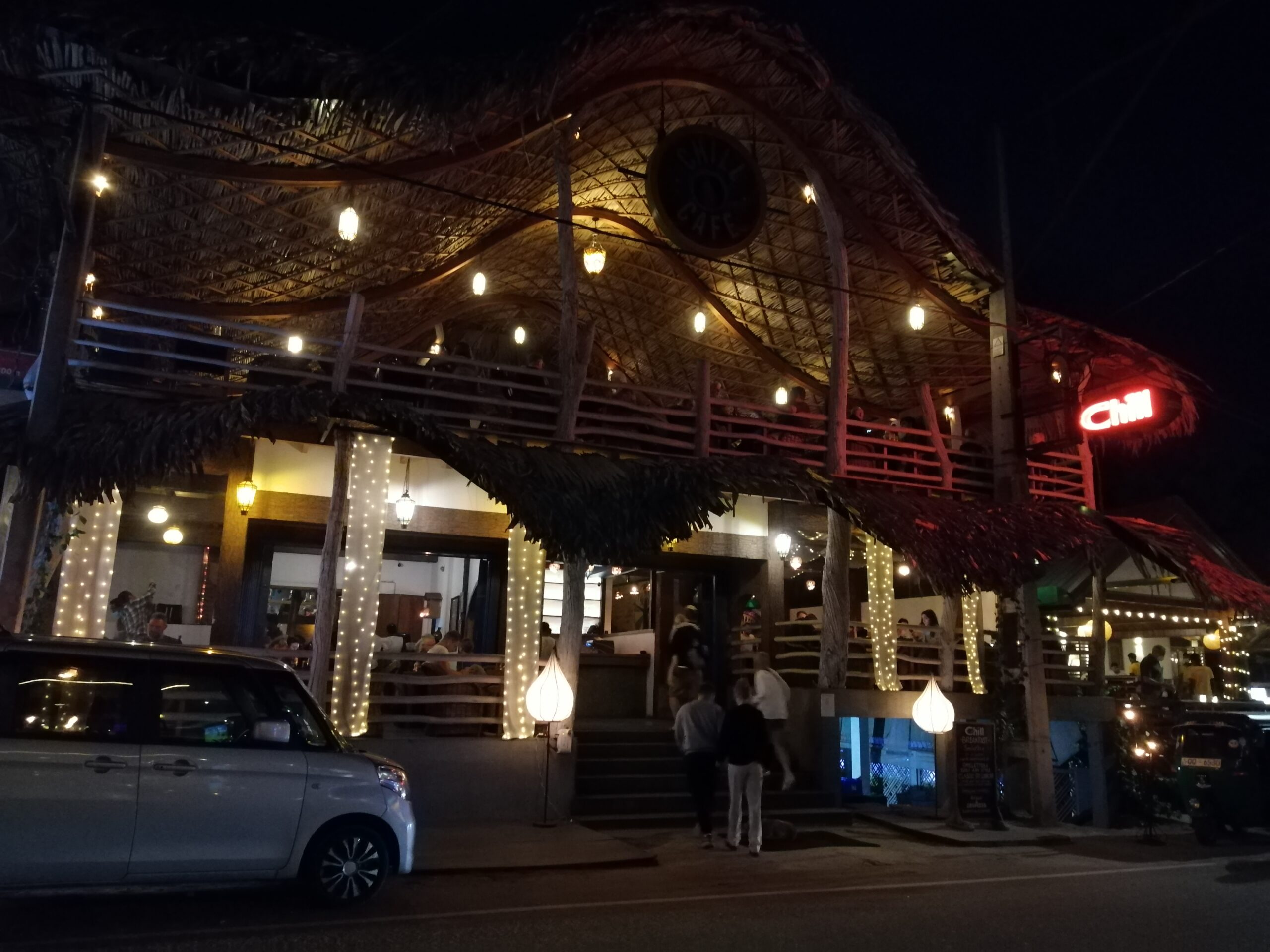 Nestled in the heart of Ella, Cafe Chill offers delicious local & international cuisine, while chill music is enjoyed throughout the day and night. This restaurant is truly a chill spot as the name implies, is an ideal place to chill with tasty food, free WiFi and friendly staff. The vibe of the place combined with the quality customer service set this place apart from others and the reason why Cafe Chill remains such a favourite among tourists and locals alike.
02. 360 Ella – Ella Restaurants
360 Ella, one of The 10 Best Restaurants in Ella, Sri Lanka, serves Asian and Sri Lankan cuisines for breakfast, lunch and dinner with vegan options. The Menu served here extends from a delicious International breakfast to authentic Sri Lankan dishes that you love, especially their Chicken Kottu was amazing. Its live music, and comfortable seating combined with the right ambiance help you to merge with the vibe of Ella. If you are looking for a great place to unwind in the evening, the Ella 360 Restaurant is the perfect location for you.
03. Ella Rotti Hut Restaurant – Restaurants In Ella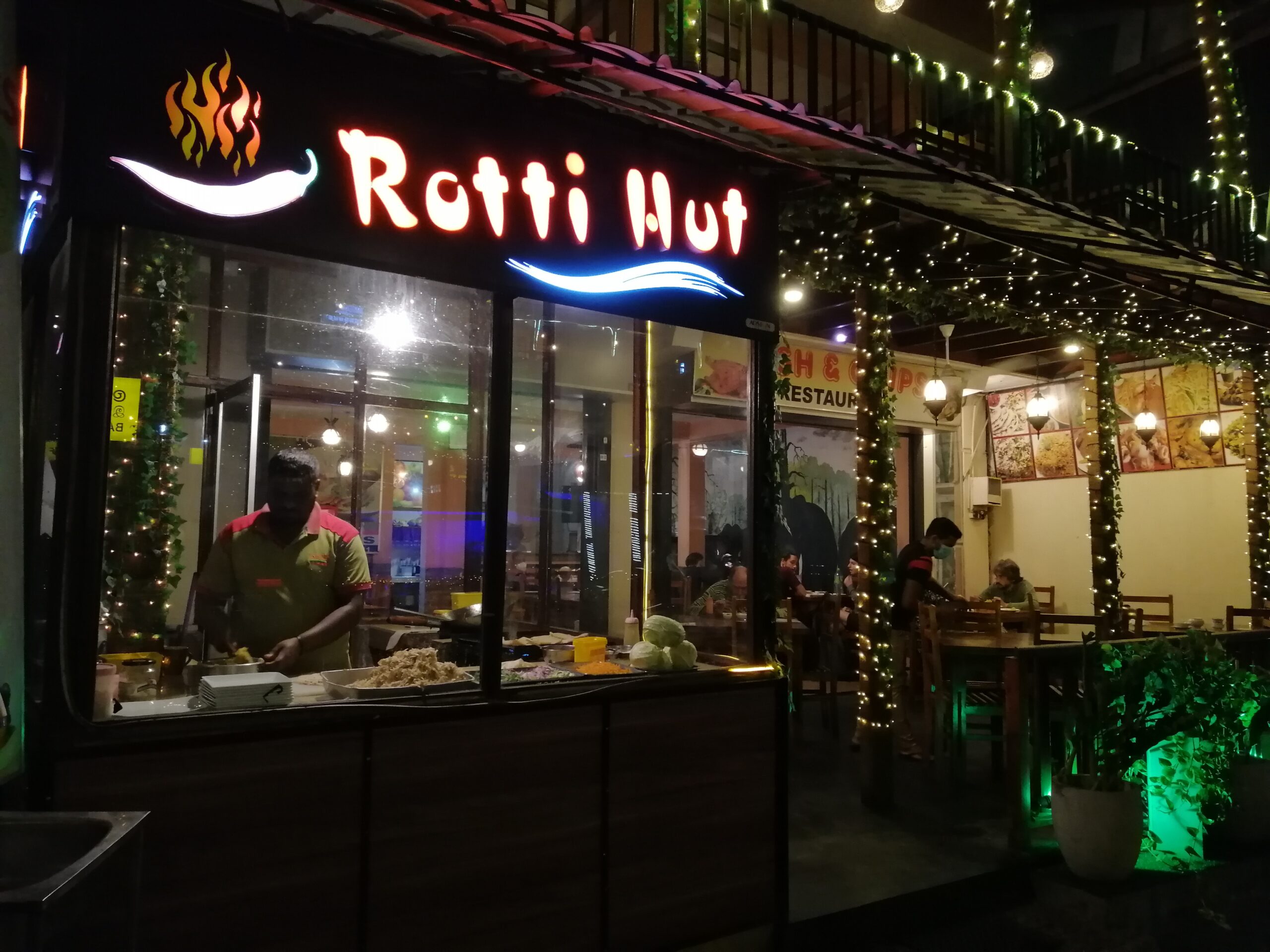 The Ella Rotti Hut Restaurant has a great selection of Rotti, as the name implies. The decor is cute and it's a good option for a quick meal Its deliciously tasty rottis come in a wealth of flavors. The chicken kottu rotti is very delicious here, making it among the best kottu rottis open in the town.
04. Cafe One Love – Best Places To Eat in Ella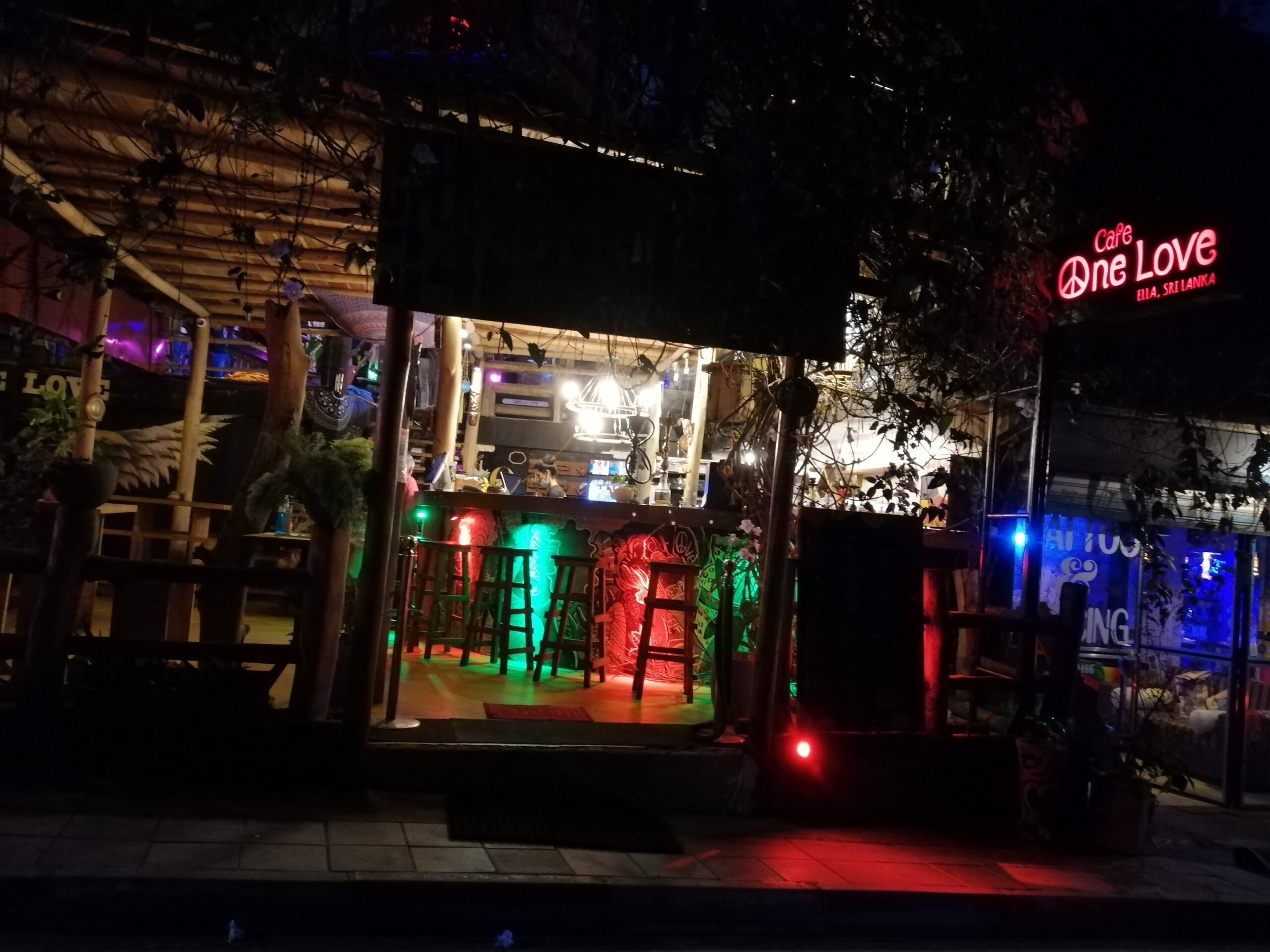 Cafe One Love is one of the newly opened bars and restaurants located in nice surroundings with good vibes. It consists of three floors with different areas to chill out, have food and drinks, play pool, meet new people or enjoy yourself with your friends or family. If you're passing by don't forget to pay a visit and make the best out of Ella. It's one of the very few places in the country that encourage you to walk barefoot inside the restaurant and on each floor, they've got a separate rack to keep your shoes. The majority who walk in here are tourists, but Cafe One Love welcomes locals alike.
05. Ella Flower Garden Restaurant – Best Food in Ella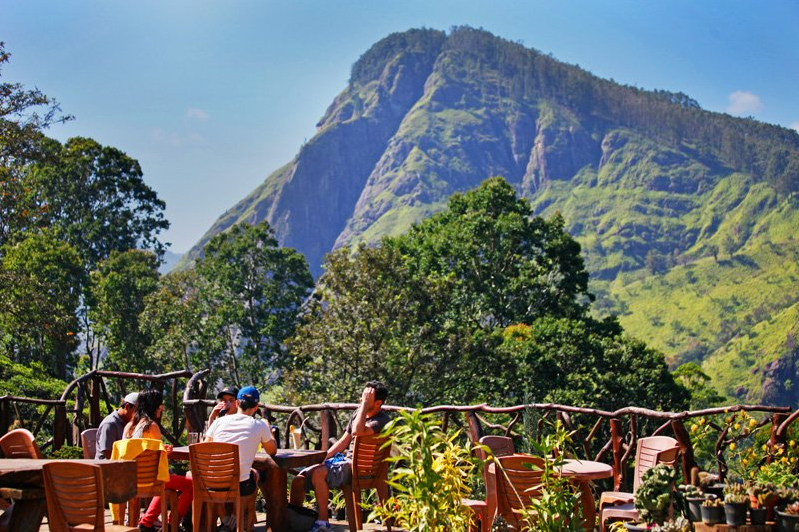 Nestled in the picturesque valley end of Ella, Ella Flower Garden Resort offers guests a breathtaking retreat with a fascinating view that overlooks the famous Ella mountains surrounded by tea plantations. Found within Ella Flower Garden Resort, this restaurant is a wonderful spot for breakfast and lunch, or else even if it's just for tea, Ella Flower Garden Restaurant is a must because its view is unrivaled. it's a kind of place where you can unwind yourself from all your tensions and worries, calm your mind as well as body, and feel mother nature while having delicious and healthy food.
06. Matey Hut – Best Restaurants in Ella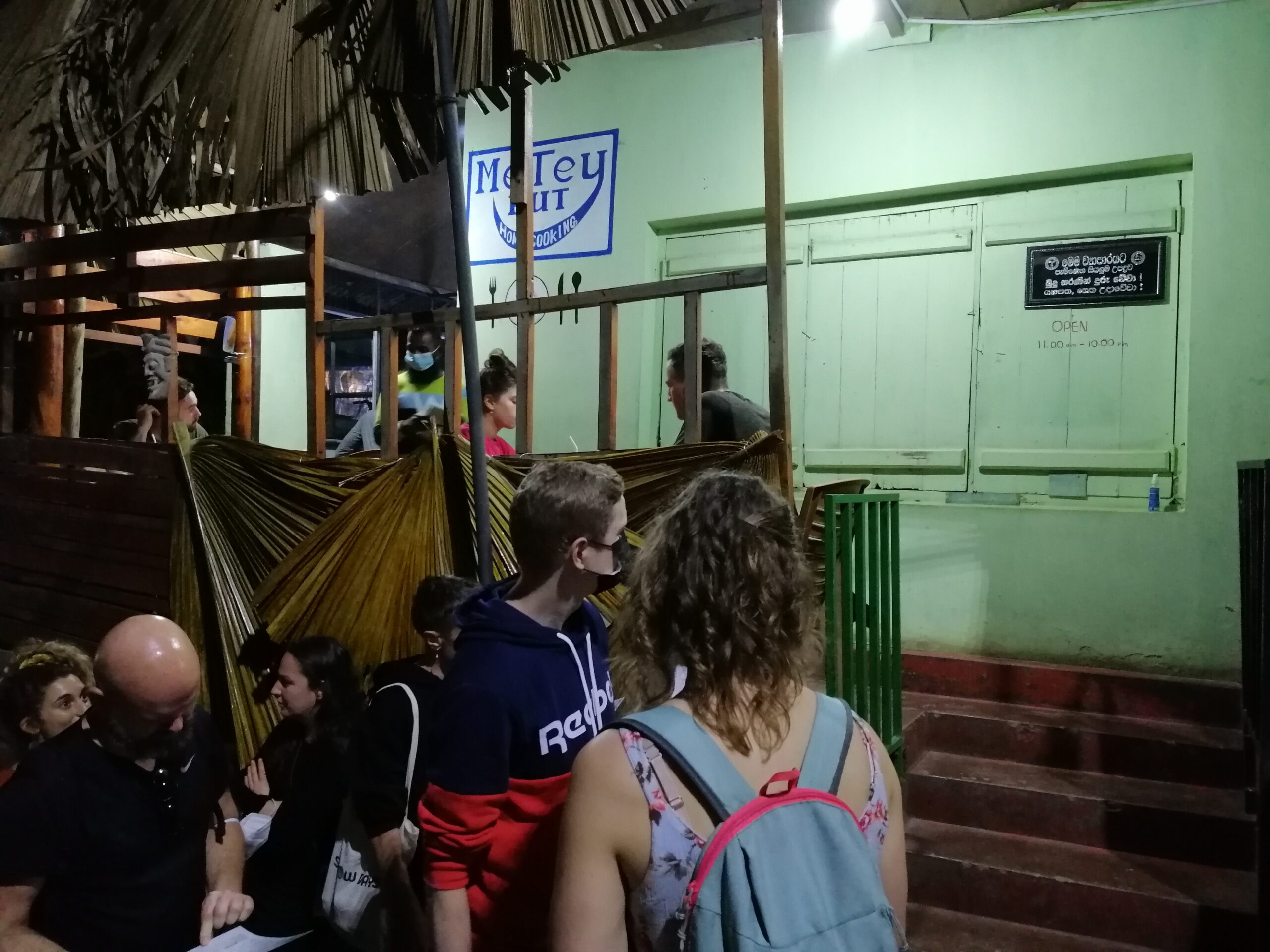 Matey Hut is one of the top-rated restaurants in Ella and it is famous for its Rotti. A tiny little treehouse-type restaurant with only 4/5 tables located slightly off the main road and run by a local family who cooks Sri Lankan food right in front of you. It is popular among tourists for delicious authentic Srilankan food for a reasonable price. One must try Matey Hut during his/her visit to Ella.
07. Ice Cube Bar & Restaurant – Top Restaurants in Ella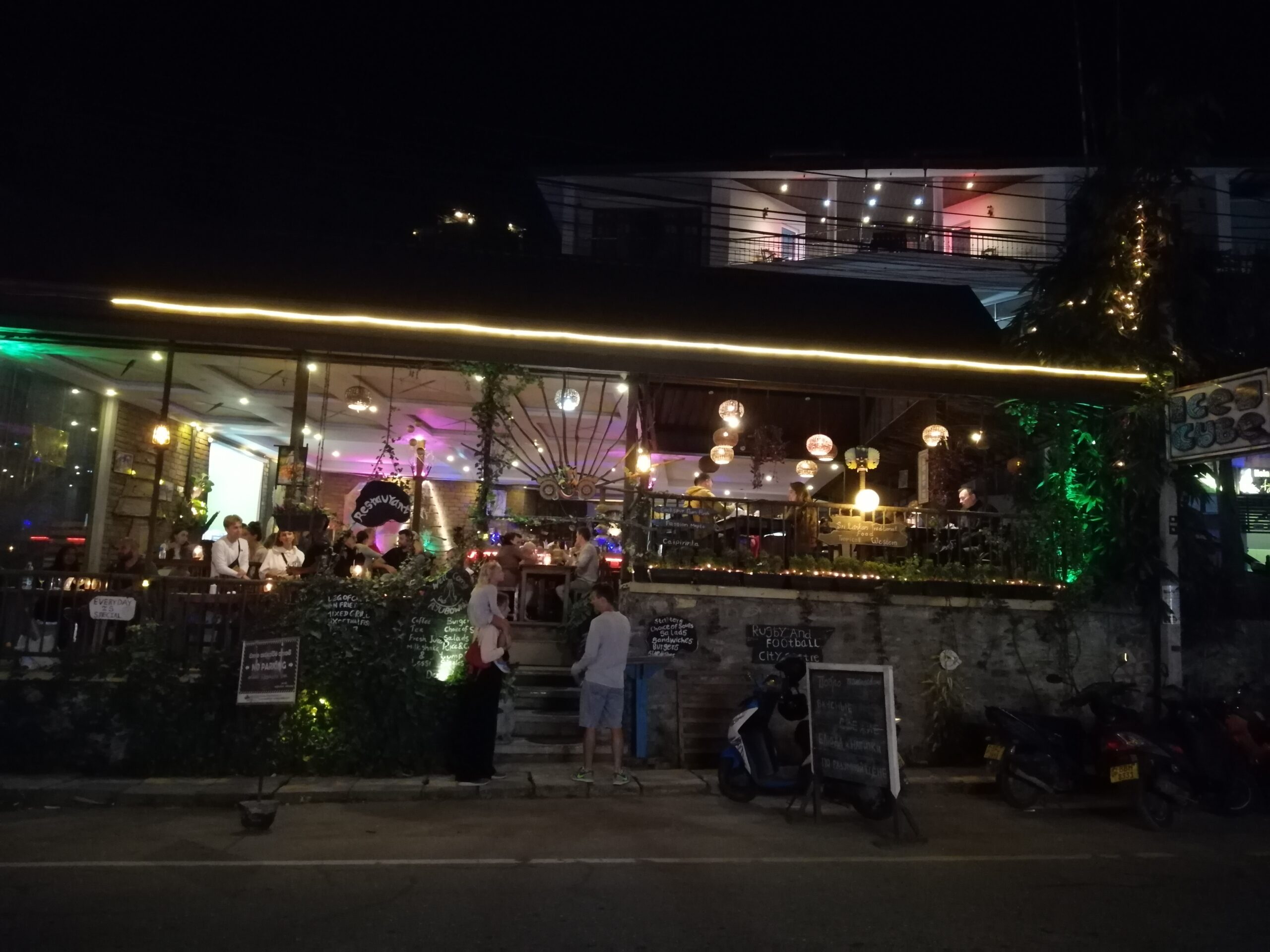 Ice Cube is a modern Bar & Restaurant located right in the centre of the main street in Ella, Sri Lanka. It has a good, modern space to accommodate its customers with plenty of natural light and air. The menu mainly consists of burgers, sandwiches, and meat-centric mains, but they also do a few Chinese-Sri Lankan-style rice and noodle-based dishes. Ice Cube is a really nice place with a good vibe to refresh yourself while having good food and drinks.
08. Cafe UFO – Best Restaurants in Ella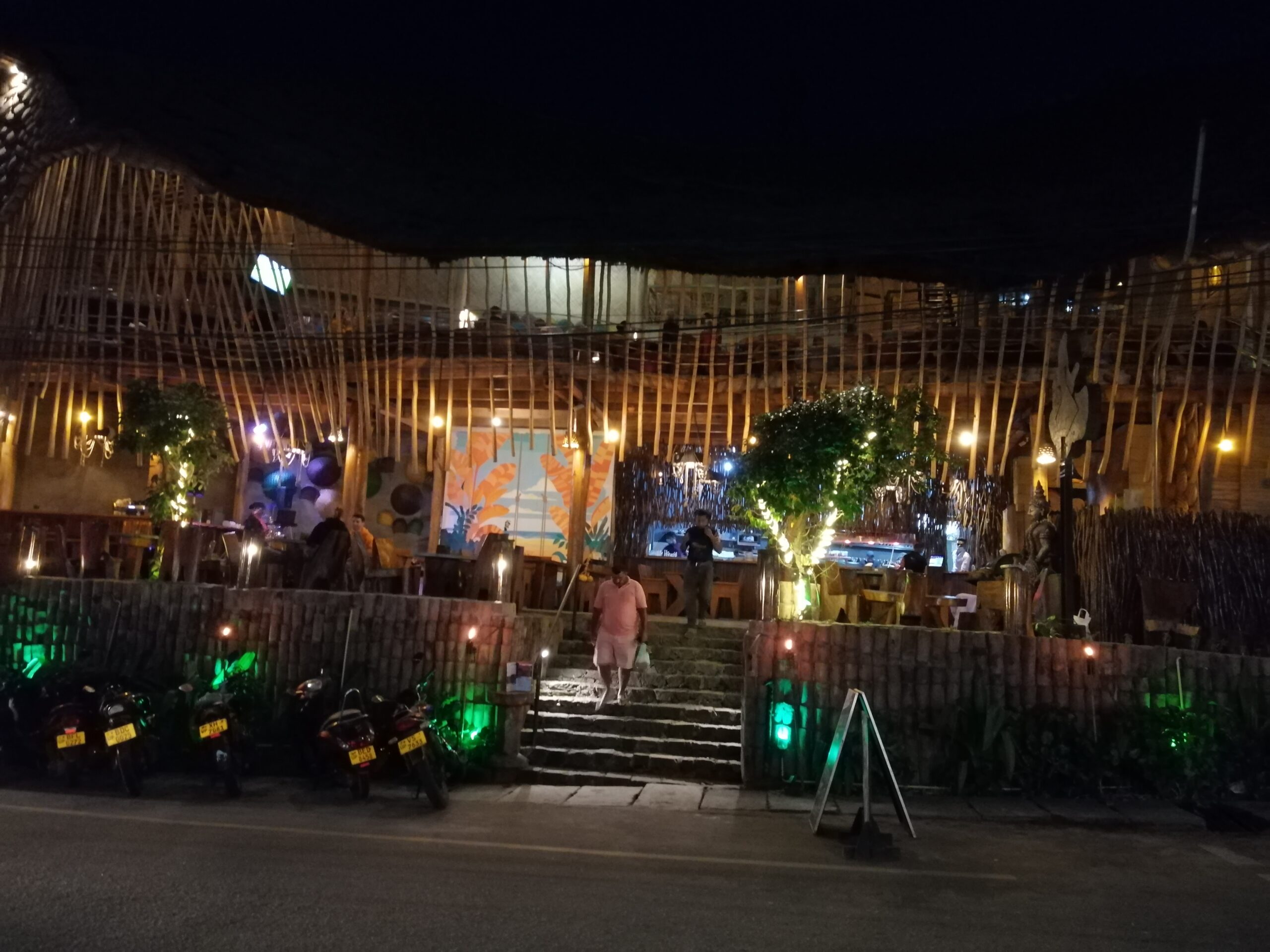 Cafe UFO is one of The 10 Best Restaurants in Ella, Sri Lanka. Its delicious food, outstanding customer service, and excellence in guest satisfaction set this place apart from others. The architectural concept of Cafe UFO was inspired by King Rawana's flying machine, well known as " Dandumonaraya". It's one of the busiest restaurants in the area, and lots of tourists seem to walk in here. If you are looking for a happening time with music alongside your meal, this is one of the top recommendations.
09. Dream Cafe – Best Restaurants in Ella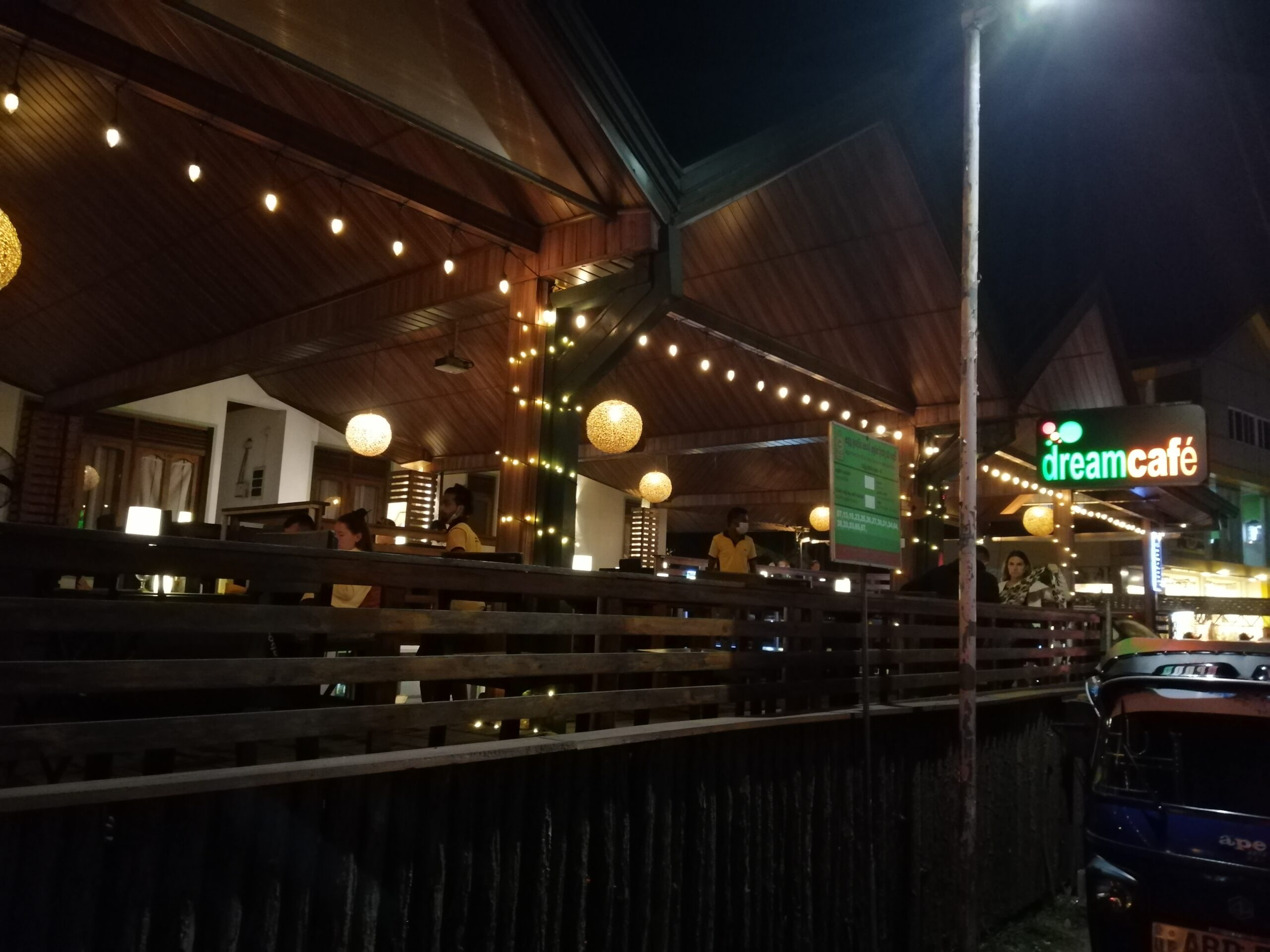 Dream Cafe Restaurant provides typical Sri Lankan and international cuisine. It is an ideal place to eat fresh food in a quite relaxing atmosphere and the addition of fairy lights at night makes it even more wonderful. The staff is quite helpful and happy to assist you even in choosing the best food choices that go with your appetite.
10. Mandala Cafe & Bar – Restaurants in Ella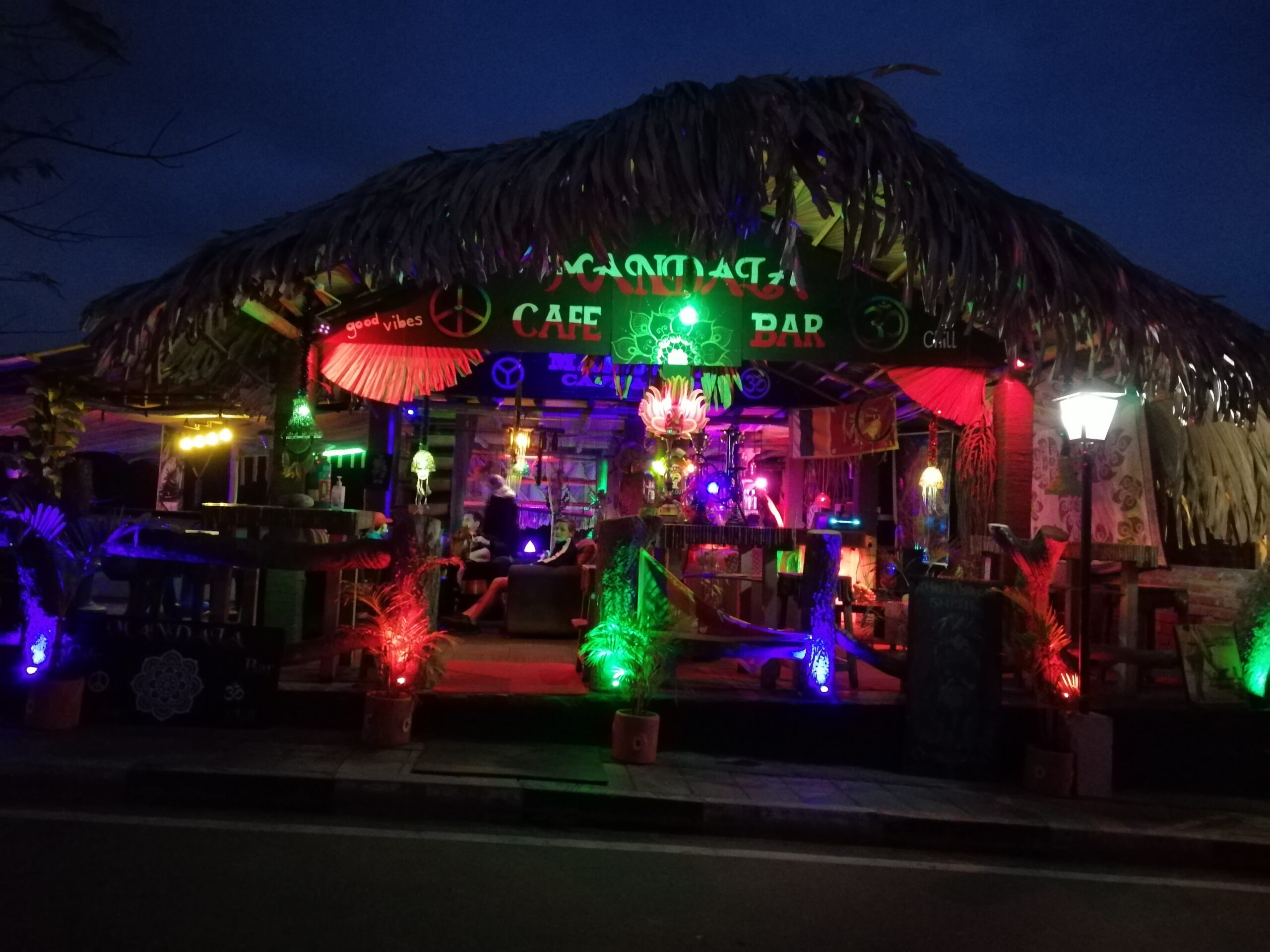 Mandala Cafe & Bar is a Cosy rooftop cafe & bar in Ella with a nice view of Little Adam's Peak and Ella Rock, 24 hours open.
Where is Ella?
Set 1,041m up amongst the lush hills and tea plantations of central Sri Lanka, Ella is located east of the capital city of Colombo. Ella, with a population of around 45,000 people, sitting on the edge of the Uva Province has seen a drastic rise in tourism. The main strip in town is now dotted with hotels and western cafes, but walk 10 minutes outside the centre and it still maintains that quaint local village feels with plenty of Ella attractions.
How To Get To Ella?
By Air: Colombo Airport to Ella: 235 km
By Train: It is very convenient to take the bus to Colombo Fort Train Station and then take a direct train to Ella. The train ride captures the Sri Lankan highlands and will become a highlight of the trip.
By Taxi: You can also take a direct taxi to Ella from Colombo airport for added convenience. It will take you about 5.5 hrs from the airport to the hill station.
By Bus: You can easily take a bus to Colombo Fort and from there change to the bus to Badulla. Get off at Kumbalwela junction which is 10 km from Bandarawela. Kumbalwela and Ella are 5 km apart, so you can take a small bus ride or even a tuk-tuk. Traveling by bus is a bit tiresome, so we suggest taking a train or a taxi to reach Ella.
Getting around in Ella
WALKING | Due to the size of Ella, it maintains high walkability. Most of the main trails and attractions in Ella can be reached by walking down the train tracks or main streets. You can reach anything in Ella by walking a distance of 15 minutes in any direction, but remember this is a hill country, the roads can be steep and windy.
TUK-TUK | If you decide to enjoy the outlying places to visit in Ella Sri Lanka, such as Ravana Falls, hailing a tuk-tuk is your best bet. Costing approximately 300-500 LKR each way, a tuk-tuk ride is super fun and can provide you a chance to chat with a local. Make sure to finalize the price before getting into the tuk-tuk.
TRAIN | The Kandy to Ella scenic train ride in Sri Lanka is an absolute must on your trip, and in my opinion, is one of the most magical train rides in the world. This train ride also extends from Ella to Badulla if you want to see more of this beautiful hill region.
Best Time to Visit Ella
The best time we highly recommend to visit Ella is in the drier months of January to May. The wet season is starting from September to December. Note that Ella is a mountain village, located 1041 meters above sea level. With its warm days and cool nights, the weather in Ella, Sri Lanka, is always perfect for you. However, the green nature of the area does mean there's plenty of rain too, although it never lasts for long! However, it's excellent for those who like hiking!
Where to Stay in Ella?
Ella is an amazing city full of fantastic accommodation options, from budget guesthouses to luxury resorts with swimming pools and beautiful views. It is more fun to stay in the hillside guesthouses outside of town, where you'll have great views and easy access to hiking trails. Tuk-tuks are everywhere, and your guesthouse can arrange transport to take you to town if you want to eat out in the evenings.
Affiliate Disclosure: As an Amazon Associate I earn from qualifying purchases. This blog post may contain other affiliate links as well by which I earn commissions at no extra cost to you.
DMCA Disclaimer: All Trademarks, Product Names, and Company Names or Logos appearing on this website are the property of their respective owners. Some of the visual content used in this website is copyrighted and credit goes to its respectful owners. ( Educational Purposes ). Most of the content and information on this website is primarily for informational and educational purposes only. We try to link back to original sources whenever possible. If you own the rights to any of the images and do not wish them to appear on sagraphicslk.com, please contact us and they will be promptly removed. We believe in providing proper attribution to the original author, artist, or photographer whenever possible.
Copyright Disclaimer: Copyright Disclaimer under section 107 of the Copyright Act 1976, allowance is made for "fair use" for purposes such as criticism, comment, news reporting, teaching, scholarship, education and research. Fair use is a use permitted by copyright statute that might otherwise be infringing. Non-profit, educational or personal use tips the balance in favor of fair use.
Thank You For Visiting Our Site. We hope you like our post, Share your thoughts with us in the comment section below.