Reading Time:
5
minutes
Best Colleen Hoover Quotes from It Ends with Us Novel
About Colleen Hoover Quotes
Best Colleen Hoover Quotes: Quotes are greatly Useful for Everyone as they have the power to motivate, inspire and encourage action when you feel lacking motivation. One of the main advantages of quoting is the opportunity to analyze and discuss the relevant topic in-depth. Below, we have handpicked some of the best quotes from one of her greatest novels "It Ends with Us". A memorable quote can stay with you and can be applied along your life journey.
Colleen Hoover – Author of the It Ends with Us Novel
Colleen Hoover is the #1 New York Times best-selling author of more than twenty-three novels, including It Starts with Us and It Ends with Us. Colleen Hoover (born on December 11, 1979) is an American author of young adult fiction and romance novels who wrote six out of the top 10 best-selling books of 2022 according to market research.
Enjoy Free Audiobooks of Best Colleen Hoover Books with Audible Trial
Below is the list of Colleen Hoover Best Selling Books you will love…..
"Thoughts Become Words, Words Become Actions, Actions Become Who You Are"
Best Colleen Hoover Quotes
Sharing with you some of the Best Colleen Hoover Quotes from her best-selling novel It Ends with Us.
Quote 01. "Life is a funny thing. We only get so many years to live it, so we have to do everything we can to make sure those years are as full as they can be. We shouldn't waste time on things that might happen someday, or maybe even never."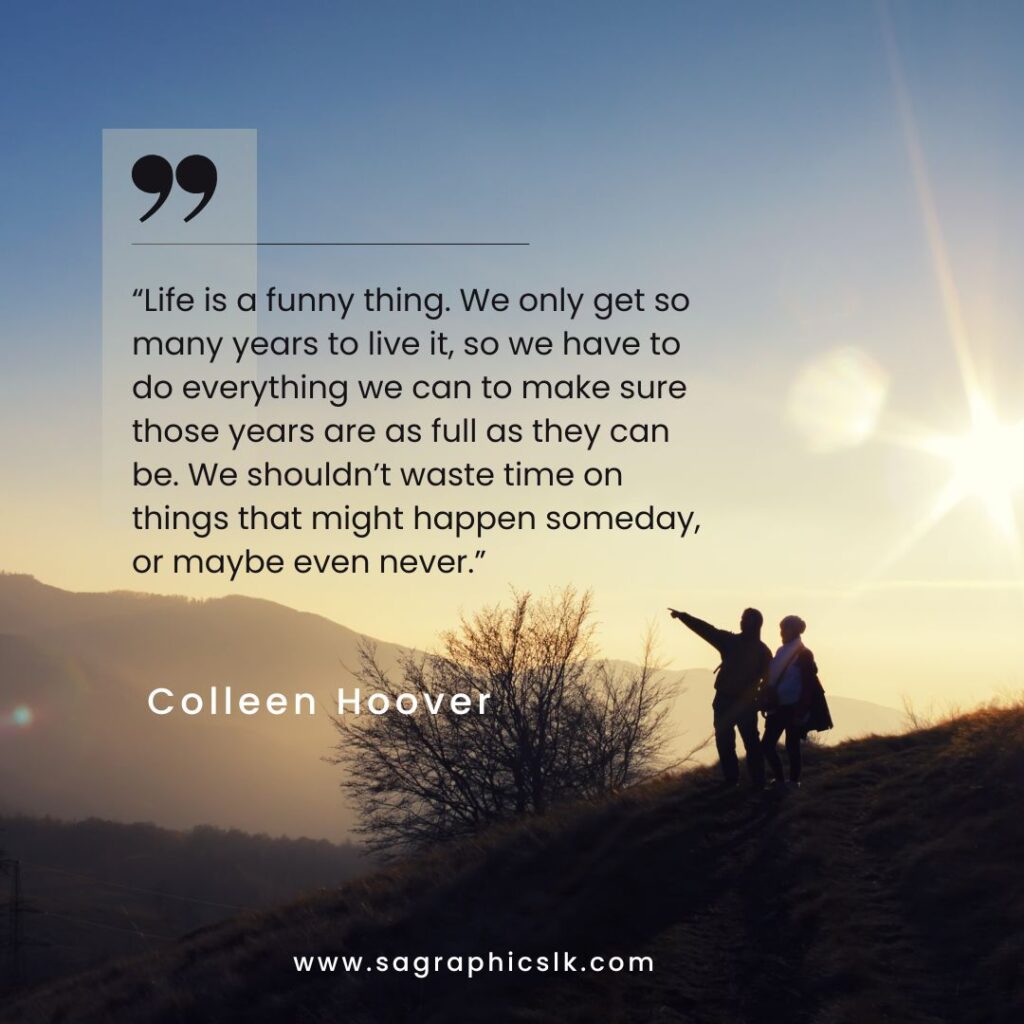 Quote 02. "Sometimes it seems easier to just keep running in the same familiar circles, rather than facing the fear of jumping and possibly not landing on your feet."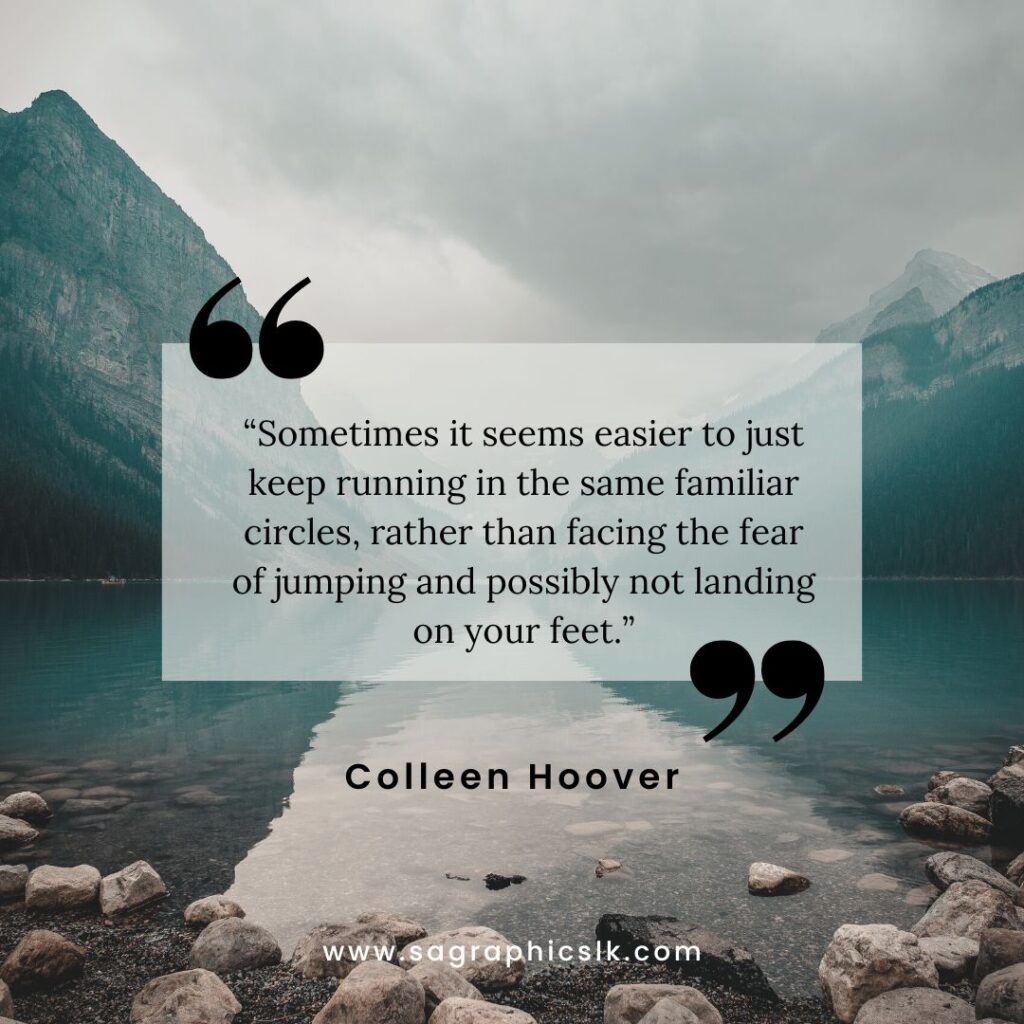 Quote 03. "There is no such thing as bad people. We're all just people who sometimes do bad things."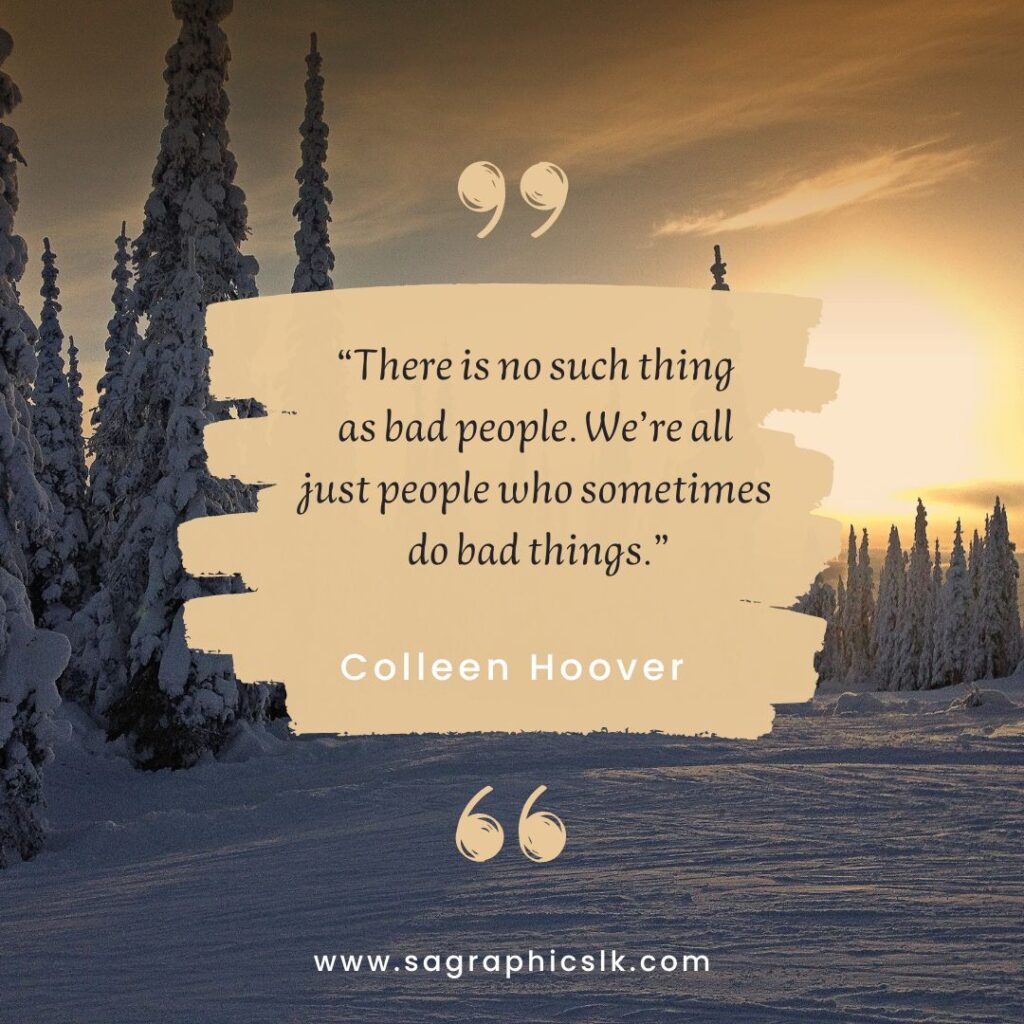 Quote 04. "You're only human. And as humans, we can't expect to shoulder all of our pain."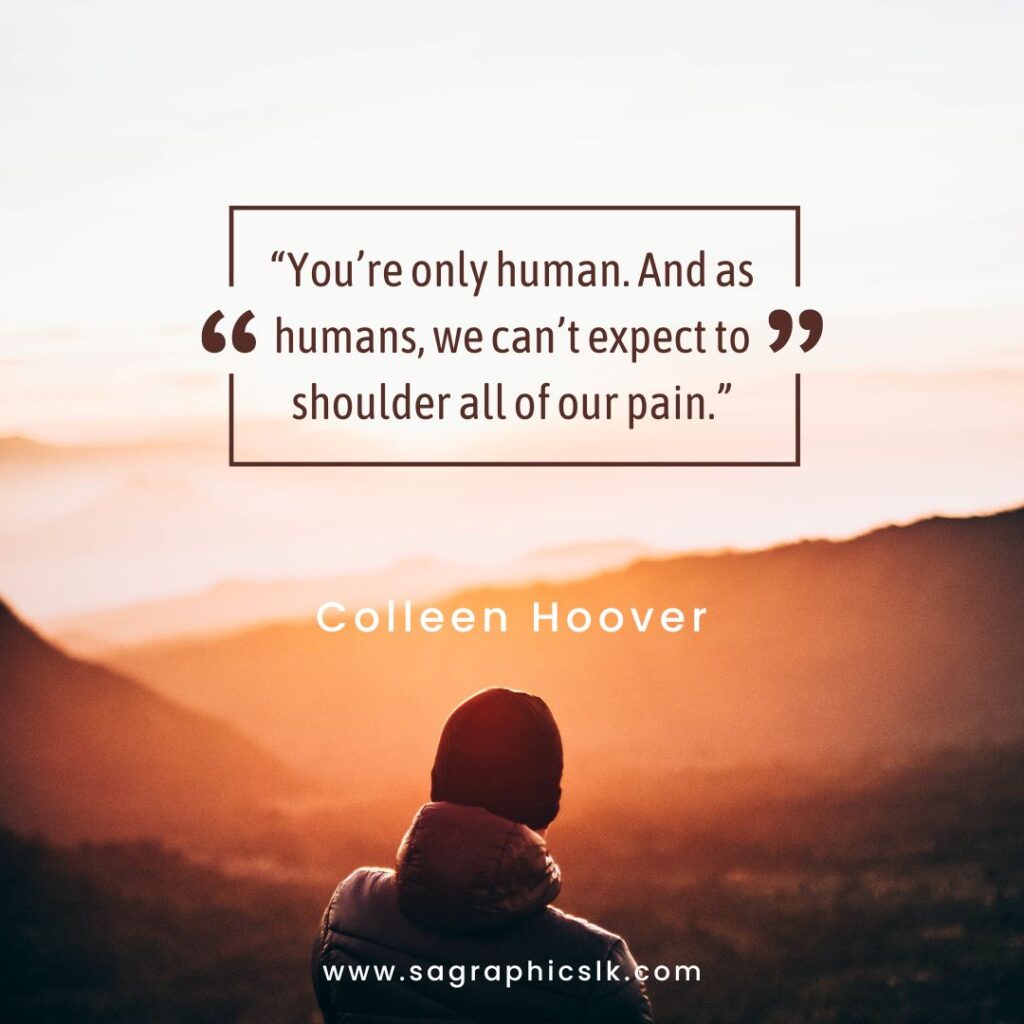 Quote 05. "I think that's one of the biggest signs a person has matured—knowing how to appreciate things that matter to others, even if they don't matter very much to you."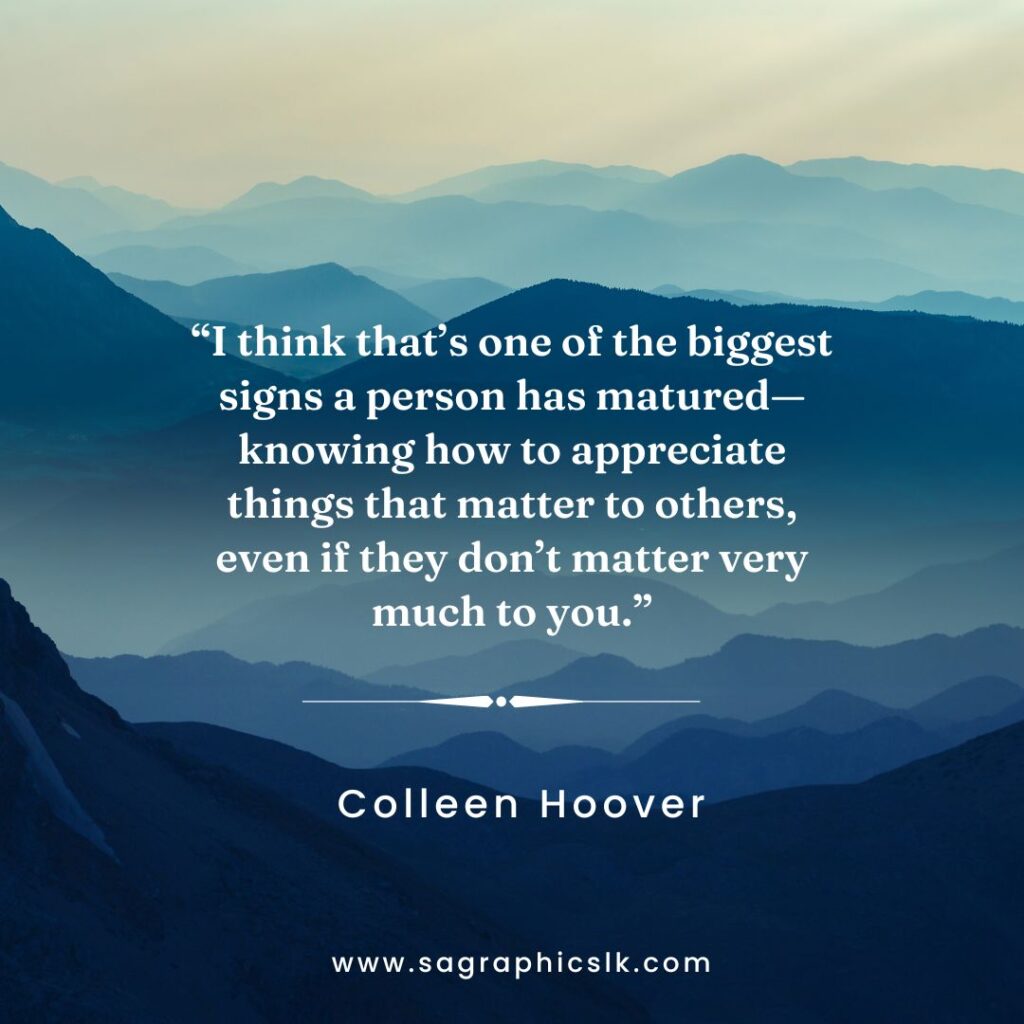 Quote 06. "It's not a person's actions that hurt the most. It's love. If there was no love attached to the action, the pain would be a little easier to bear."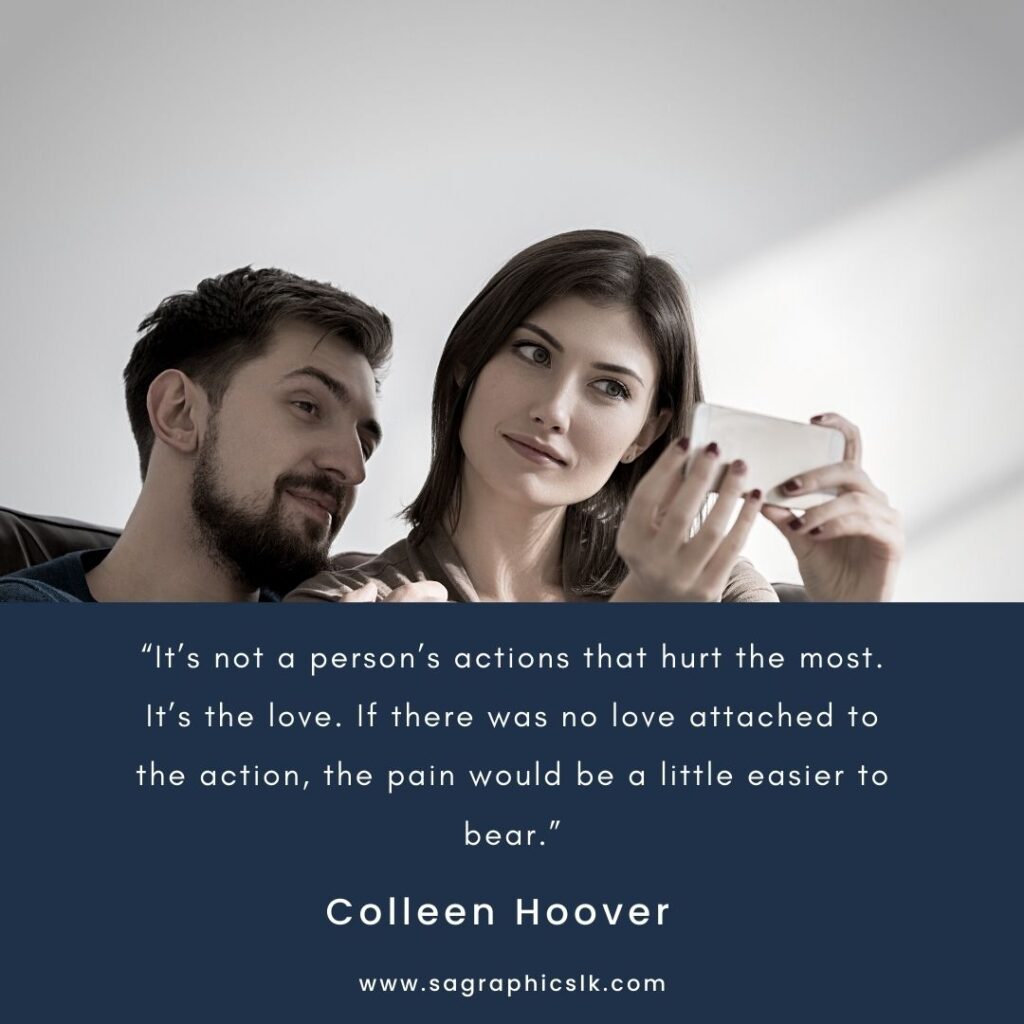 Quote 07. "Preventing your heart from forgiving someone you love is actually a hell of a lot harder than simply forgiving them."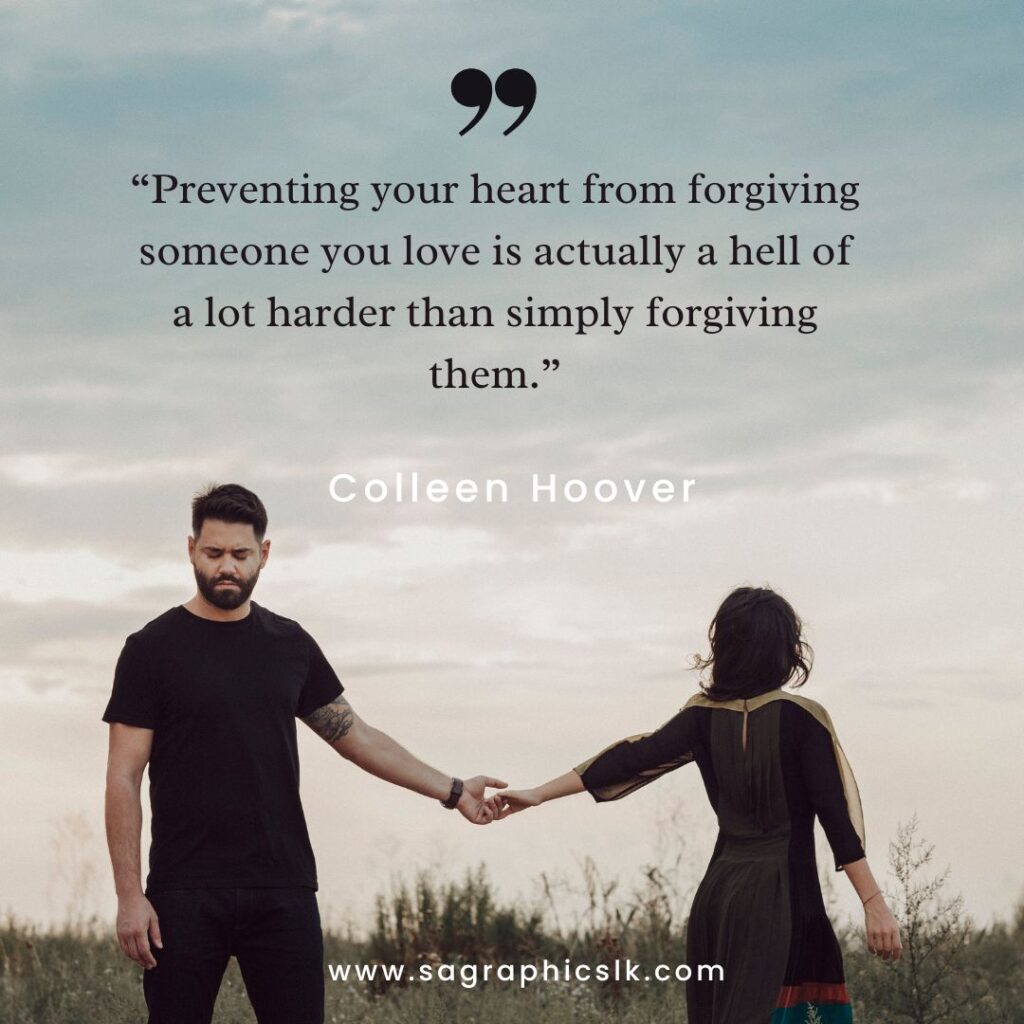 Quote 08. "All humans make mistakes. What determine a person's character aren't the mistakes we make. It is how we take those mistakes and turn them into lessons rather than excuses."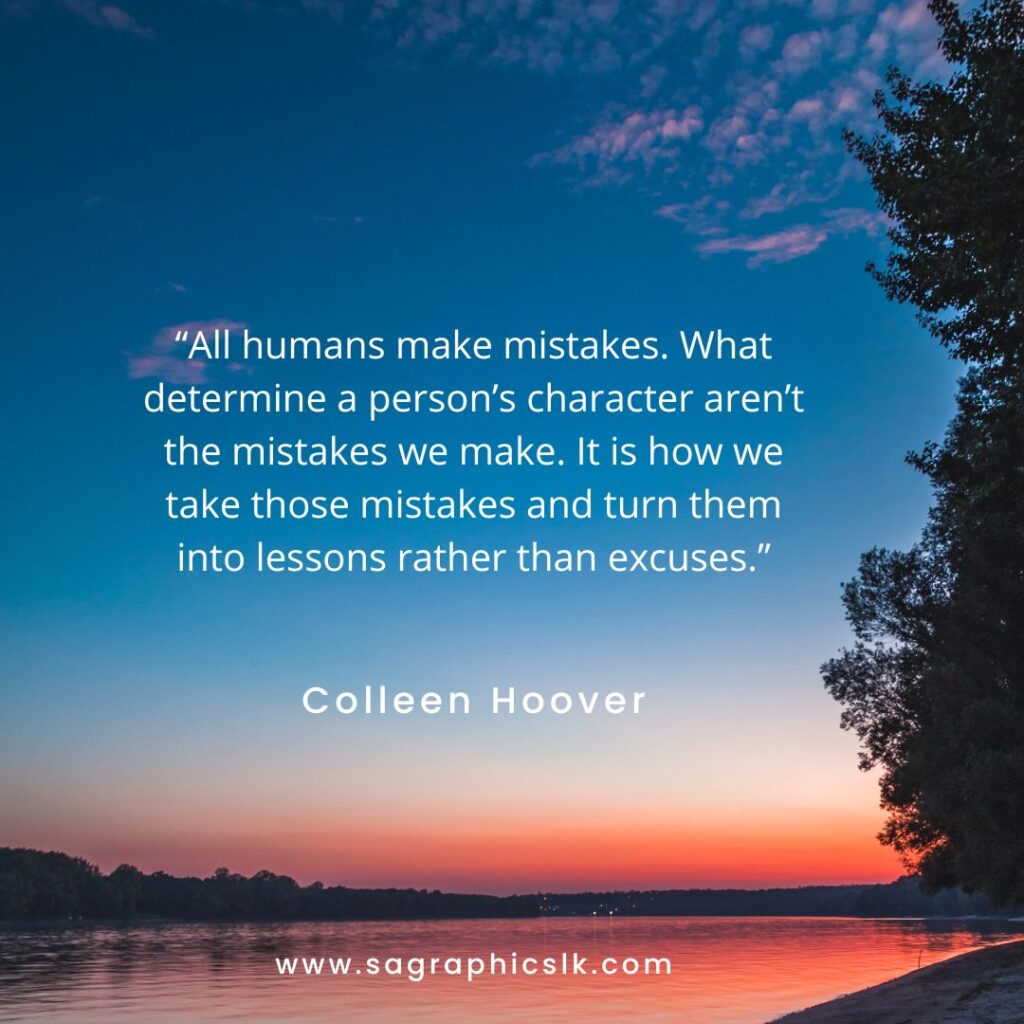 Quote 09. "I think about how sometimes, no matter how convinced you are that your life will turn out a certain way, all that certainty can be washed away with a simple change in tide. "
Quote 10. "I feel like everyone fakes who they really are, when deep down we're all equal amounts of screwed up. Some of us are just better at hiding it than others."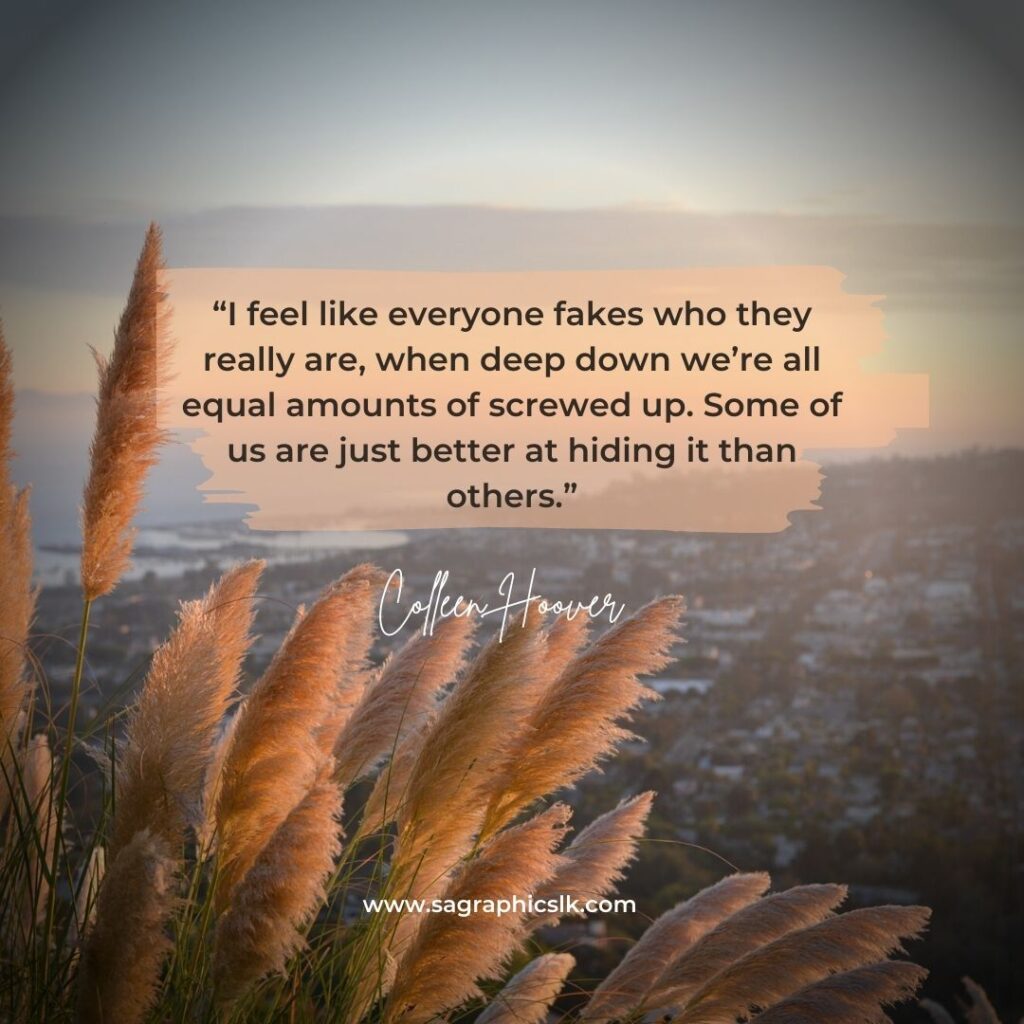 10 Reasons Why Quotes Are So Important In Your Life
Undoubtedly Quotes can be a source of inspiration and empowerment. Sharing with you 10 Reasons to Explain the Importance Of Quotes In Your Life.
01. Quotes Can Help To Stay Focused On Your Life Goals
02. Quotes Can Change Your State Of Mind In A Minute
03. Quotes Give Points Of View On Life From People You Can't Get Access To
04. Quotes Can Condense The Knowledge From One's Lifetime In A Few Words
05. You Think You Already Know something…But Quotes Remind You When You Forget
06. Quotes Support The Meaning Of Your Writings
07. Quotes Are Easily Shareable And Spread A Message Quickly
08. Quotes Can Be Your Support When Your Most Desperately Need One
09. Quotes Can Be Advice From Someone Who Has Already Lived The Problem You're Living
10. They Are Easy To Memorize And Easy To Use Daily
DMCA Disclaimer: All Trademarks, Product Names, and Company Names or Logos appearing on this website are the property of their respective owners. Some of the visual content used in this website is copyrighted and credit goes to its respectful owners. ( Educational Purposes ). Most of the content and information on this website is primarily for informational and educational purposes only. We try to link back to original sources whenever possible. If you own the rights to any of the images and do not wish them to appear on sagraphicslk.com, please contact us and they will be promptly removed. We believe in providing proper attribution to the original author, artist, or photographer whenever possible.
Affiliate Disclosure: As an Amazon Associate I earn from qualifying purchases. This blog post may contain other affiliate links as well by which I earn commissions at no extra cost to you.
Copyright Disclaimer: Copyright Disclaimer under section 107 of the Copyright Act 1976, allowance is made for "fair use" for purposes such as criticism, comment, news reporting, teaching, scholarship, education and research. Fair use is a use permitted by copyright statute that might otherwise be infringing. Non-profit, educational or personal use tips the balance in favor of fair use.
Thank You For Visiting Our Site. We hope you like our post, Share your thoughts with us in the comment section below.