Reading Time:
9
minutes
How to Design a Product Label: Step-by-Step Guide
About Product Label Design
Creating an eye-catching Product Label Design is a practical business necessity in this competitive business world. A label is the first impression customers see when looking at your product. Product label design can be its own kind of advertising to send the right message and of course, the quality of a product label design will be enough to sell that product. Creative label design combined with color, font, and artwork must serve the purpose of informing the prospective buyer about their purchase.
Your product may be great, but if it's only sitting on the shelf and doesn't grab the attention of those customers passing by, it doesn't serve the purpose. When done it right, an excellent product label design influences the buyer's decision and the branding of the company behind it. Your product label design is what pushes your brand's values through the product and onto the customer. Definitely, such a product label contributes to a company's efforts in building a trustworthy brand identity.
As you can see, there are plenty of quality products lined up on a shopping store shelf for retail. But, If your product label design is attractive and unique, it will draw the attention of potential customers instantly to your product and even undecided customers may also think of buying based on its memorable label. An impressive and eye-catching product label design makes your product stand out from the other competing products and makes your brand memorable in the customers' minds. All in all, Product Labels must accomplish the main task of standing out from the competition and evoking the product's unique qualities in keeping with the company's brand identity. Enjoy reading How To Design a Product Label from Start to finish.
Key Elements for Product Label Design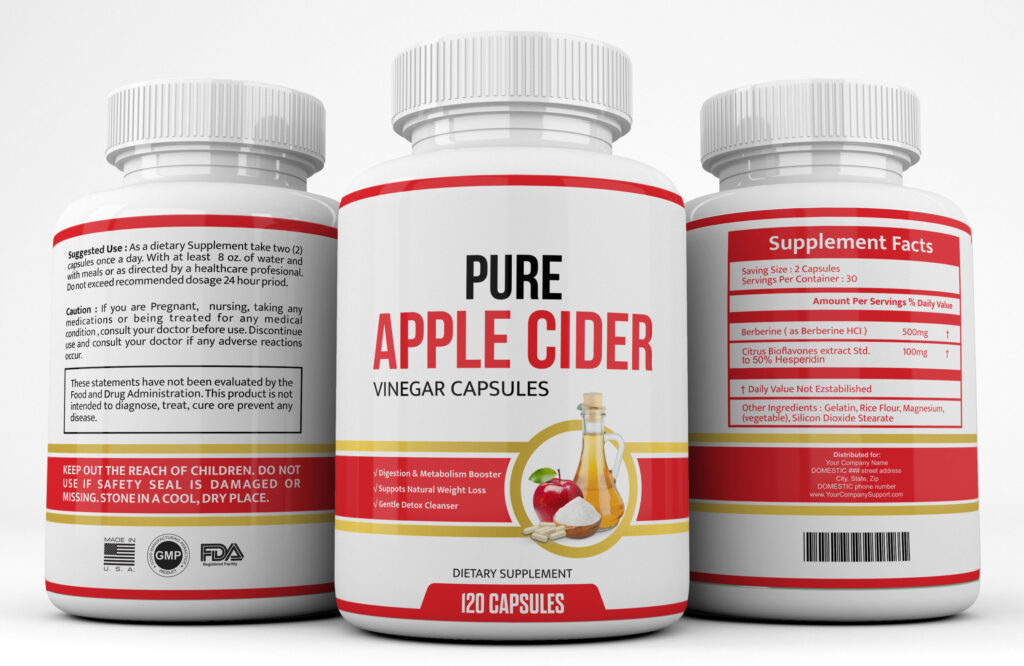 01. Packaging Dimensions – Product Label Design
The size, shape, and type of packaging for your product will definitely determine your product label design too. For instance, a small Ayurvedic Oil bottle needs a much smaller label design and It has to look better and stand out on that tiny surface. As long as you know the packaging dimensions, the designer can creatively determine the required label dimensions that will perfectly fit. So, when you are designing a product label, keep it in your mind that, the product packaging is critically important.
02. Logo and Branding – Product Label Design
A logo represents the overall business's identity through a unique symbol and a product label design has no substitute for a logo. It is critically important to keep ready your company Logo and brand identity earlier which includes considerations like brand colors and fonts. Always make sure your logo is prominently placed in your label design which clearly reflects your brand
03. Product Description – Product Label Design
The product description gives information about the product. The details included in the label design will depend on your product. For example, something Ayurvedic oil may include how to apply, ingredients and side effects, etc. Dietary products will include nutritional information. It is important to have drafted this up beforehand so that you will know exactly how much space to set aside.
04. Nutritional facts – Product Label Design
Nutritional facts will clearly display their quantities in table form or other forms.
05. Certifications – Product Label Design
Some product types will need specific icons that communicate some important information.
06. Barcode – Product Label Design
Product Labels for retail should include a barcode. This is necessary because barcodes are used as a supply chain element to ensure a product can be tracked along each stage of the sale.
Types of Product Labels | How to Design a Product Label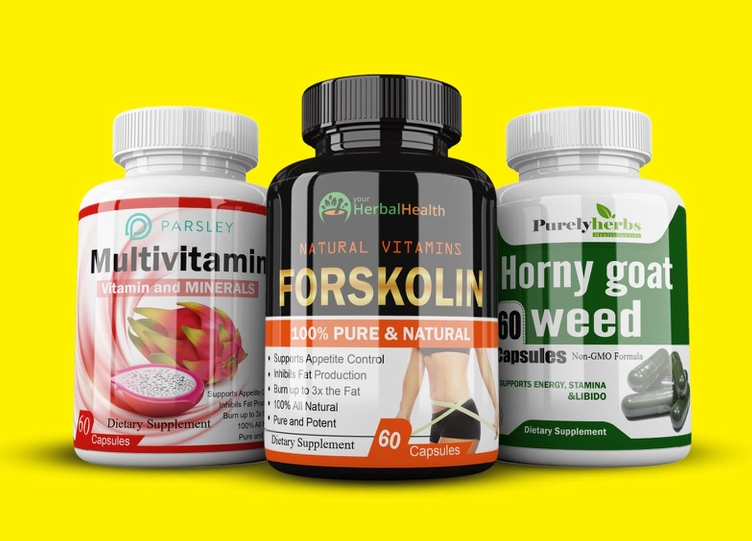 01. Front label
The front label usually consists of a product name, logo, tagline, decorative imagery, and supporting information. Because this part of the label is meant to generate immediate interest, the amount of writing is generally kept to a minimum and well-designed.
02. Back label
The back label usually consists of an extended product description such as ingredients, barcode, certification, etc.
03. Lid label
A small container such as a tin for cosmetic products may have a product label on the top of the lid and it will function the same as the front-label design.
04. Quality seal
Some of the products will include a seal over the lid. The main purpose of this is to warn customers if the seal has been removed not to purchase the product.
Best Graphic Design Books For You
How to Design a Product Label – 12 Unique Tips
Your product label design may be highly useful to your potential customers, but that is not enough to sell the product in this competitive market. Many surveys have highlighted the importance of product label designs from customers' points of view. According to a study carried out 70% of consumers make their purchase decisions right in a shopping store.
Here Are 12 Unique Tips For How to Design a Product Label.
Here's How to Design a Product Label, Step-by-Step.
Know Your Market
Measure Your Container for Correct Label Size
Use Guides/Rulers To Line Up Your Artwork
ALWAYS Design the Label In CMYK (Not RGB)
Choose Colors That Identify With Your Brand
Use High-Quality Images
Make Your Text Readable
Look Out For Typographic Pairing
Maintain Originality
Make Sure The Logo Design is Prominent
Don't Overcrowd Your Design. Keep It Simple
Focus On The Print Quality
01 Know Your Market – How to Design a Product Label
Before planning your label design, it's essential to know to who you are marketing your product. Are you selling to schoolchildren? Are you selling products to teenagers? Are you selling to women in their 30s to 50s? Firstly you need to find out who the target customers of the product are – their age, gender, values, education, etc. This information is vital that will help inform your design decisions. Good design speaks to the audience, so when you understand your audience, you can start researching what they like or their personal preferences.
02 Measure Your Container for Correct Label Size
No matter what kind of container/packaging you're applying your product labels to, it's very important that you figure out the correct label size for your custom label designs before you start the design process. The design relies heavily on the size of your product label for the packaging of the product. Most of the time when there are multiple labels required, the front face has just the logo and the brand name of the product. The rest of the information is dumped at the back.
03 Use Guides/Rulers To Line Up Your Artwork
There is no room for guesswork in the custom product label design process. The process of designing is time-consuming and expensive, so the more you can avoid basic mistakes. For better product label design always use guides/rulers to line up your artwork
04 ALWAYS Design the Label In CMYK (Not RGB)
Most commercial print presses print labels using a four-color process known as CMYK—that's cyan, magenta, yellow, and black. But, most design applications like Adobe Photoshop are set to the RGB color mode by default. This is because these applications are mainly focused to create designs on electronic screens.
05 Choose Colors That Identify With Your Brand
Choosing the ideal colours for your brand is one of the most important steps of designing a perfect product label. It is very important to use contrast in your graphic design projects with colors or fonts which grab the viewer's attention and entice them to pick up the product. Did you ever know that colors affect your customers' impression of your product? This is called color psychology and it is very important. Whatever colors you select for your designs will say a lot about your brand.
Color emotion guide below shares different colors and the respective feelings they invoke:
Yellow: Optimism, clarity, warmth
Orange: Friendly, cheerful, confidence
Blue: Trust, dependability, strength
Purple: Creative, imaginative, wise
Red: Excitement, youthful, bold
Green: Peaceful, growth, health
Gray: Balance, neutral, calm
In Customers' psychology, bright color is a wiser choice as it gives them a sense of confidence. The color shades should be in sync with the brand's existing visual style.
06 Use High-Quality Images – How to Design a Product Label
Image quality is important when you're designing a perfect product label. For example, the logo might be great, the color scheme striking, and the tagline persuasive, but if the images are low-quality, the product gets downgraded by the customer within seconds. Thus, the quality of your images will have a powerful influence on the effectiveness of your product label. As a general rule, you should not use any images taken from the internet. No JPEGs, because they don't print well. No PNGs that are low-resolution. Instead, opt for a minimum of 300DPI and use vector images wherever possible.
07 Make Your Text Readable – How to Design a Product Label
Even the best product label design won't be effective if your customers can't read and it is arguably the most important element of any graphic design project including product labels. The text on your label design is not only there to provide information but also to establish brand identity. It contributes to your product label's overall look. One of the most common issues in product label design is the text's legibility. There are multiple factors that make a label design hard to read:
Font style: Sometimes, a fancy font can be illegible. For example, fonts in cursive or handwritten styles can be hard to make out, especially when printed too small. It may be your favorite font, but if others have a hard time reading your text, it's best to do away with it for now and pick a simpler font instead.
Font color: An orange-colored font against a red background or a blue-colored font against a purple background can make your text unreadable. When selecting the best colors for your text, make sure its color matches the background so it's easier to read.
Font size: Take note of your label sizes and adjust your font sizes accordingly. You don't want to print out large labels with tiny fonts.
Carefully select your text's style, color, and size for a great design that attracts customers.
08 Look Out For Typographic Pairing
Customers can easily recognize the pieces of information with the help of contrast and are suggested to use of the same font if there's a need for continuity between information. Always make sure to use fonts that reflect the nature of the product and the typeface doesn't become too cursive which leads to lose of readability. The font size should be appropriate so that customers can read the label from a distance clearly. The text font size should be above 6 points font and for the other relevant information,10 points font size and up can be used.
09 Maintain Originality – How to Design a Product Label
Always make sure that your product label design looks unique and original. By researching your competitors' label designs, try to get the best design that stands out. Keep in mind, do not put anything on the design, which is not related to the product just for the design to look better. Also, the barcode is an essential element, It helps to gain a sense of authenticity.
10 Make Sure The Logo Design is Prominent
One of the key marketing priorities with custom product label design is to let customers know who you are and what your product is. That is why the logo design should be prominent throughout the design.
11 Don't Overcrowd Your Design. Keep It Simple
It is really important to avoid overcrowding your label design with too many images and too much text. A busy product label can lead to confusion, annoyance, and eventual dismissal of your product as a potential purchase. So, while the product and brand name should be the key priorities, along with taglines and any information that persuades the customer to purchase, make sure to keep the rest of your text and graphics as minimal as possible.
12 Focus On The Print Quality – How to Design a Product Label
This is the last but definitely not the least point to consider, get a good-quality print of the label. Try and enhance the visual presentation of the product with high-quality materials to ensure a good first impression. Consider these vital tips when thinking of creating a memorable product label design.
Affiliate Disclosure: As an Amazon Associate I earn from qualifying purchases. This blog post may contain other affiliate links as well by which I earn commissions at no extra cost to you.
DMCA Disclaimer: All Trademarks, Product Names, and Company Names or Logos appearing on this website are the property of their respective owners. Some of the visual content used in this website is copyrighted and credit goes to its respectful owners. ( Educational Purposes ). Most of the content and information on this website is primarily for informational and educational purposes only. We try to link back to original sources whenever possible. If you own the rights to any of the images and do not wish them to appear on sagraphicslk.com, please contact us and they will be promptly removed. We believe in providing proper attribution to the original author, artist, or photographer whenever possible.
Copyright Disclaimer: Copyright Disclaimer under section 107 of the Copyright Act 1976, allowance is made for "fair use" for purposes such as criticism, comment, news reporting, teaching, scholarship, education and research. Fair use is a use permitted by copyright statute that might otherwise be infringing. Non-profit, educational or personal use tips the balance in favor of fair use.
Thank You For Visiting Our Site. We hope you like our post, Share your thoughts with us in the comment section below.